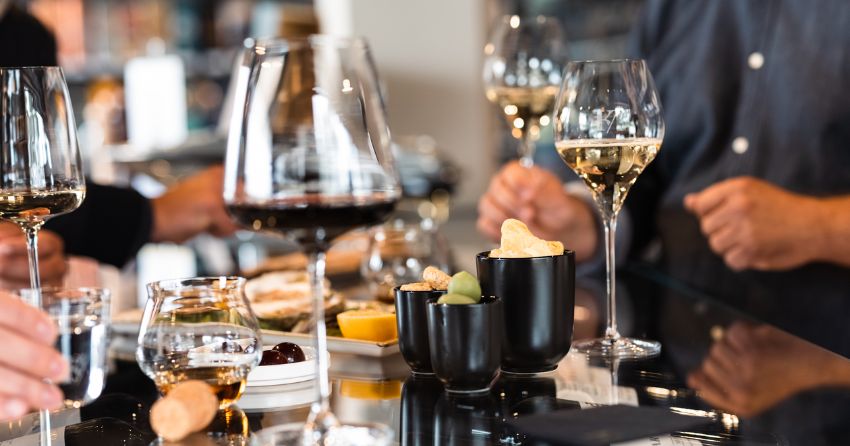 Dobrodošli vsi, ki bi radi razširili vinska obzorja. Dobrodošli začetniki in dobrodošli vsi tisti, ki slepo ločite različne sorte vin.
Pridružite se nam na vinskih večerih v prijetnem ambientu v Koželj Wines Ljubljana in Portorož.
Vinski večeri Koželj Wines Portorose
MOVIA WINES
petek, 10.3.2023, ob 19. uri
ROJAC
petek, 31.3.2023, ob 19. uri

BMW show, DJ
Rezervacije sprejemamo na:
e. portoroz@kozelj.si
t. 051 648 002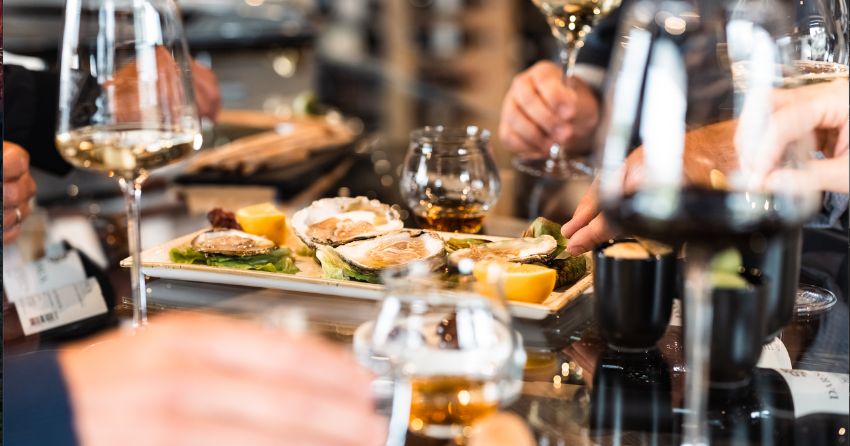 Vinski večeri Koželj Wines Ljubljana
ALBIANA
torek, 7.3.2023, ob 19. uri
PRIMERJAVA PENIN
četrtek, 9.3.2023, ob 19. uri
BENEDETIČ
torek, 14.3.2023, ob 19. uri
VINSKI VEČER TEMA
torek, 21.3.2023, ob 19. uri
VINSKI VEČER TEMA
torek, 28.3.2023, ob 19. uri
POZDRAV POMLADI
sreda, 29.3.2023, ob 19. uri
Rezervacije sprejemamo na:
e. ljubljana@kozelj.si
t. 051 330 123
Afterwork četrtki
v Koželj Wines Ljubljana
Vsak četrtek med 16. in 18. uro izkoristite 10% znižanje celotnega asortimana in posebne tedenske ugodnosti.
Četrtek, 16. marca, otvorimo sezono s promocijskimi cenami penin in šampanjcev na kozarec.
Veselimo se vašega obiska!
Cuvee Rouge 2016
Slovenia
·
Vipavska dolina
·
Red wine
·
Dry wine
·
2016
·
Ruby red color with slight violet shades. Aromas of red fruits such as redcurrant, cherry, fresh sour cherries. The wine is fresh, pleasant and slightly tannic on the palate.Separate harvest of Cabernet Sauvignon and Merlot in search of optimal ripeness of grapes. This is followed by maceration with the duration of fermentation, pressing and flowing into wooden oak barrels (225l) from various French oaks, where the wine matured during mixing - bâtonnage (three times a week in the first year of maturation) for 30 months. Unfiltered filling and additional maturation in the bottle.
Veliko rdeče l.2016
Slovenia
·
Goriška brda
·
Red wine
·
Dry wine
·
2016
·
Ruby red with a translucent edge and pronounced density, which is indicated by thick tears that slowly sleep along the walls of the glass.Its aromas are intense and express a wide range of mature perceptions. Cherry, blackberry, black cherry, and plum, intertwined with perceptions of violets and red roses. Followed by a slight perception of smoke, which develops into a scent of cedar, eucalyptus, even wood. Over time, vanilla and licorice appear, with cloves in the background. The finish is marked by forest undergrowth, leather, and yellow tobacco.The wine is soft, broad, and joyful. Youthful acidity refreshes our mouths leaving them to a velvety tannin grip. A wine of character and intensity, noble elegance with a long aftertaste. Flavors of black cherries, ripe plums, dried red flowers, and sweet spices expresses on the palate for a long time.A powerful wine that already offers us plenty of pleasure but will continue to develop its potential and elegance at least in the next decade. A wine for long distances, complex, and will be a great accompaniment to complex meat or venison dishes, which have been enriched with various reductions that concentrated the flavors of fruit and umami. Its fruitiness will be an ally here, and at the same time tannins will be pleasantly combined with the juiciness of the plate. A wine for haut cuisine!