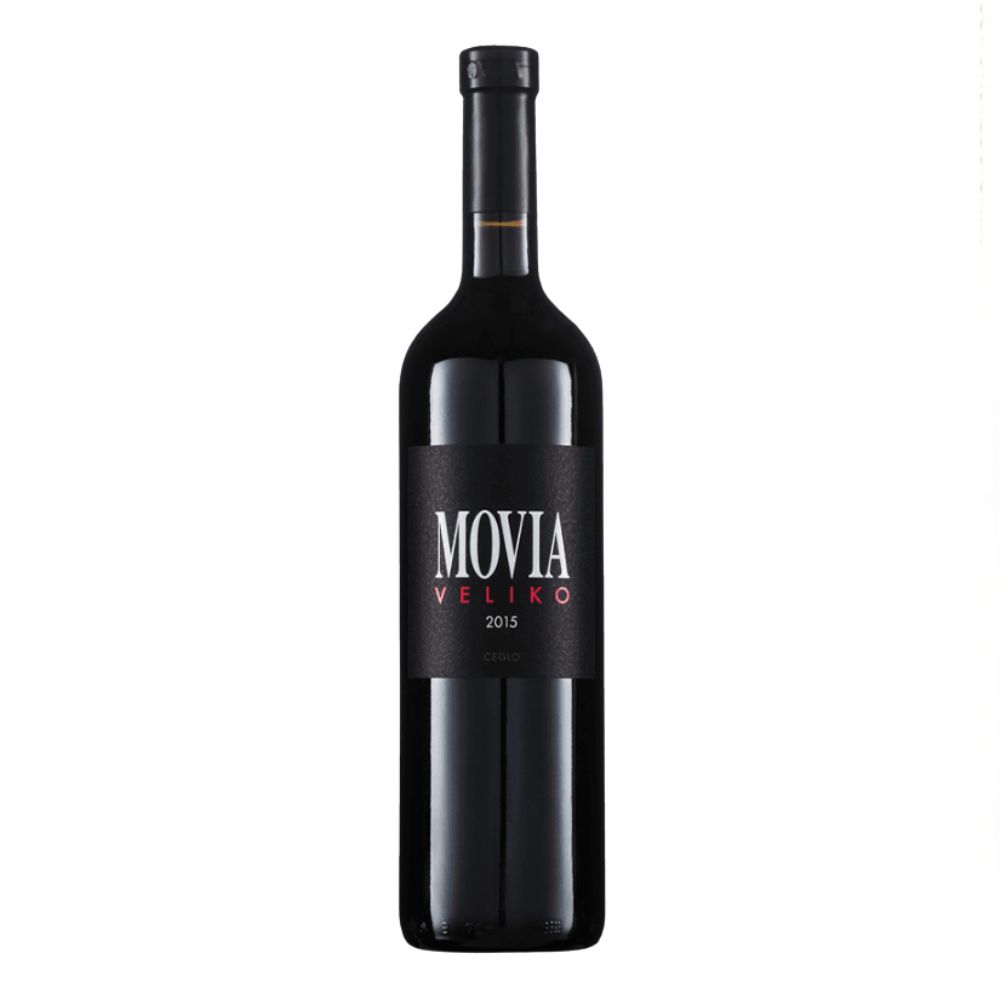 The wine represents Movia in its essence, expressing elegance and complexity.
Delivery time: 2-4 working days
Dolg opis
Ruby red with a translucent edge and pronounced density, which is indicated by thick tears that slowly sleep along the walls of the glass.

Its aromas are intense and express a wide range of mature perceptions. Cherry, blackberry, black cherry, and plum, intertwined with perceptions of violets and red roses. Followed by a slight perception of smoke, which develops into a scent of cedar, eucalyptus, even wood. Over time, vanilla and licorice appear, with cloves in the background. The finish is marked by forest undergrowth, leather, and yellow tobacco.

The wine is soft, broad, and joyful. Youthful acidity refreshes our mouths leaving them to a velvety tannin grip. A wine of character and intensity, noble elegance with a long aftertaste. Flavors of black cherries, ripe plums, dried red flowers, and sweet spices expresses on the palate for a long time.

A powerful wine that already offers us plenty of pleasure but will continue to develop its potential and elegance at least in the next decade. A wine for long distances, complex, and will be a great accompaniment to complex meat or venison dishes, which have been enriched with various reductions that concentrated the flavors of fruit and umami. Its fruitiness will be an ally here, and at the same time tannins will be pleasantly combined with the juiciness of the plate. A wine for haut cuisine!
Serving temperature
16-18 °C
Color
deep ruby red colours
Nose
its aromas are intense, luxurious; we detect black berries, black currants, amarena cherries, ripe plums and red roses; soon we notice buttery scents, which are interlaced with perceptions of sweet spices, and the combination reminds us of plum tart
Taste
the mouthfeel is majestic; we sense softness, alcohols are well integrated into the structure. Its freshness is emphasized indicating its youthful character that is confirmed by velvety tannins
Sortni sestav
70% Merlot, 20% Cabernet sauvignon, 10% Pinot Noir
Vinification
grapes are destemmed and put in vinificator, where fermentation begins with indigenous yeasts; after the fermentation is finished, we wait for another week, then we press and prepare for aging in barrique barrels
Food pairing
beef or venison dishes
Ratings and comments
Rating: