Zaro
Zaro wines are produced on twenty hectares of vineyards in selected locations, which have already been considered top quality and most fertile in the Izola region during the Venetian Republic, where nature has always given rich wines full of passion. By respecting the natural resources and tradition they creat wines with a character.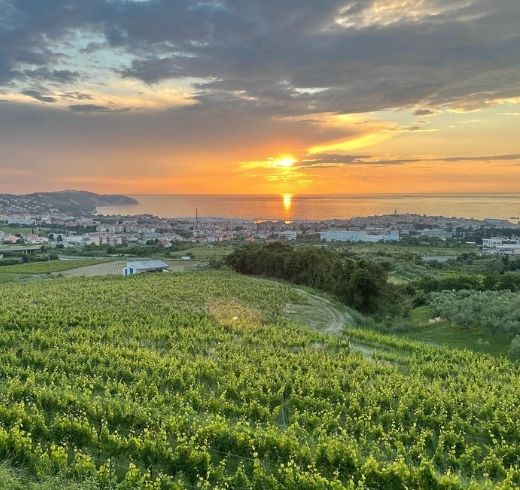 Malvazija Maceracija Bio
White wine
·
Dry wine
·
2019
·
Wine with extremely full and rich taste, which blends into perfect harmony with pleasant freshness. Extremely mineral and long aftertaste, confirm the nobility of this wine.Selected ripe and healthy grapes from their highest vineyards, 30 days maceration in 20 hl and 30 hl oak barrels (Slovenian oak - unburned), after light pressing it matures in the same barrels for another 18 months. Maturation continues in the bottles.
Malvazija Bio
Slovenia
·
Slovenska istra
·
White wine
·
Dry wine
·
2020
·
The color of the wine is light yellow, sparkling. Luxurious scent with hints of dried fruit, apricots, dates, raisins, cinnamon and dried flowers. The distinctive taste with citrus perceptions harmoniously combines fruity freshness with pleasant almond bitterness in the long aftertaste.
Folo Rosso
Slovenia
·
Slovenska istra
·
Red wine
·
Dry wine
·
2018
·
Grapes are harvested at high maturity. After 30 days of maceration, the wines were matured for at least 20 months in 225 liter barrique barrels, until combined and bottled.Pomegranate red wine with brick tones. Luxurious and distinctly ripe bouquet reminiscent of black currants, strawberries, licorice and candied cherries. Ripe tannins reveal full structure and fruity sweetness with light notes of berries.