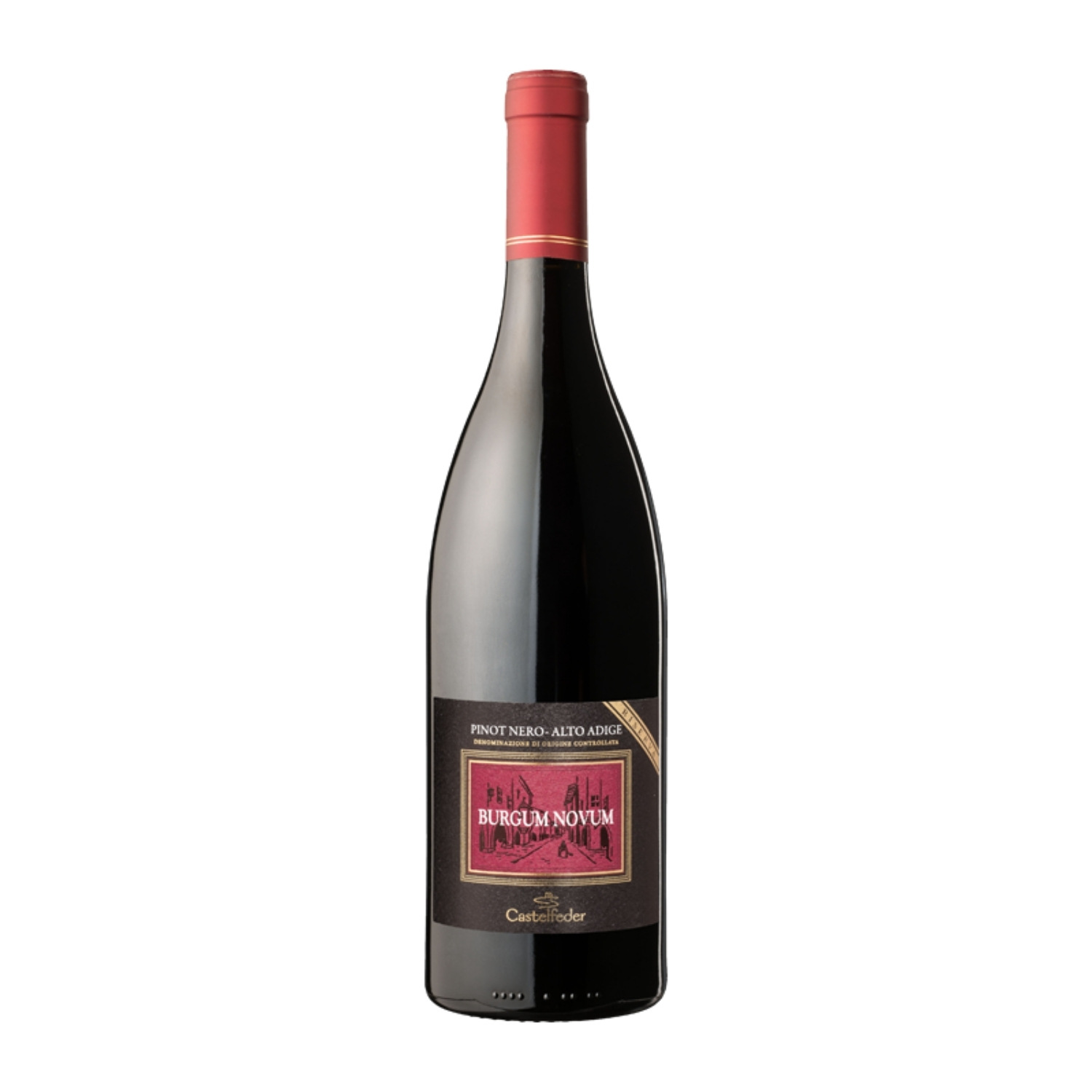 Pinot Nero Burgum Novum Riserva 2015
The flagship of the winery, the Pinot Nero Riserva stands out with its berry scentand its grapes grow on mineral-rich clay soil.
Delivery time: 2-4 working days
Dolg opis
Since 1989 the Burgum Novum label represents the premium wines of Castelfeder. These wines are the maximum expression of intense work and care from the vineyard to the cellar, grown in the most prestigious vineyards in South Tyrol.

After a careful aging process in small oak barrels for 18 months, all Riserva wines age for another 12 months in the bottle before being released.
Serving temperature
18-20 °C
Nose
notes of sour cherries and ripe berries, scents of vanilla
Taste
well-balanced acidity, elegant structure, long-lasting finish
Food pairing
Dark meat, game, cheese
Ratings and comments
Rating: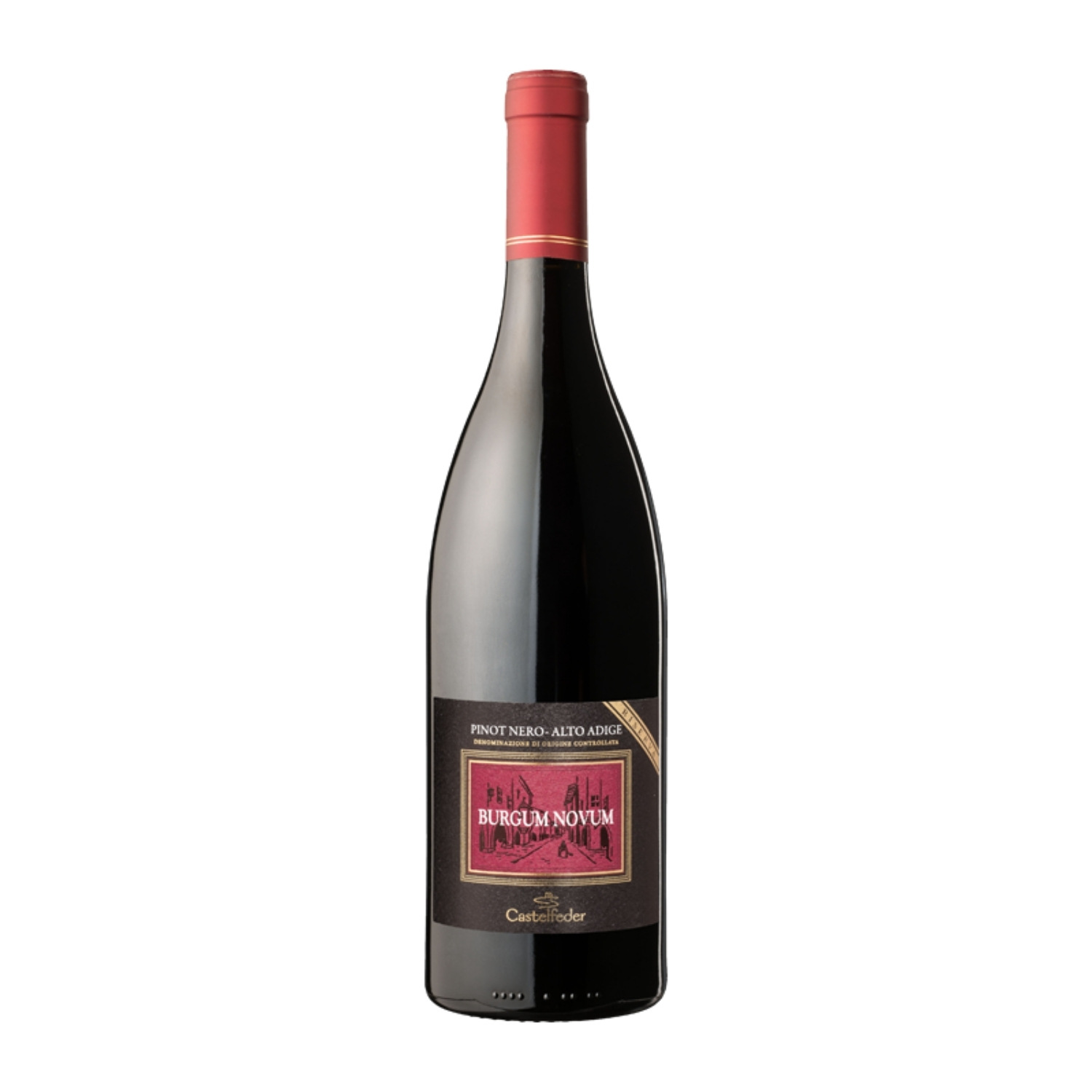 Pinot Nero Burgum Novum Riserva 2015
€45.00