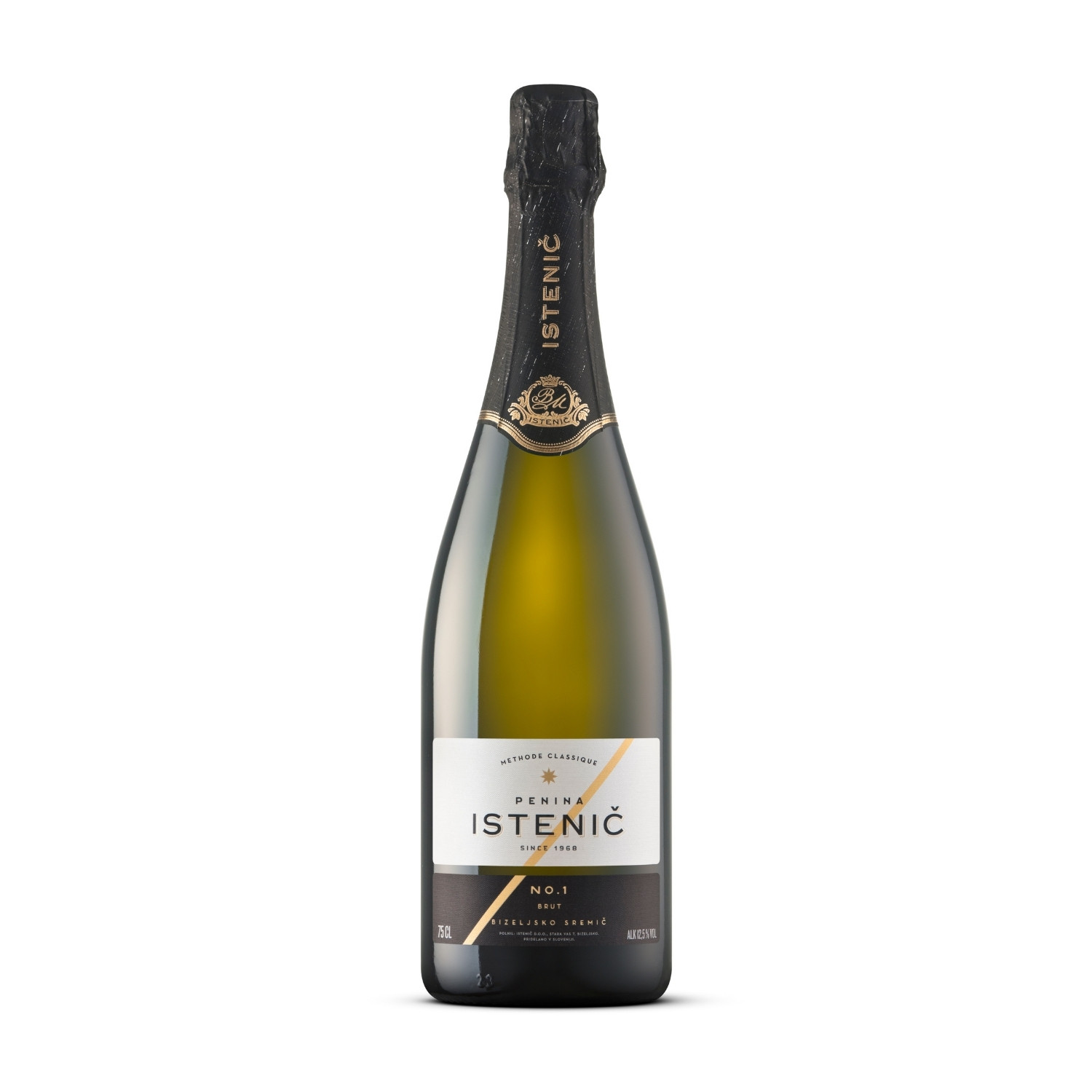 Well aged sparkling wine No. 1 is suitable for any main course, very mature and harmoniously complex sparkling wine.
Delivery time: 2-4 working days
Dolg opis
NO 1. is a very dry sparkling wine. The name suggests that it is a very complex and mature sparkling wine.

It is produced from the basic wine Chardonnay and Yellow Plavac, and has been in contact with yeast for at least three years. It is produced only at the best vintages and in limited quantities. In 1998, she won a gold medal at the international wine evaluation in Verona.
Serving temperature
6-8 °C
Sortni sestav
Chardonnay 60%, Rumeni plavac 30%, Modri pinot 10%
Color
Sophisticated sparkling wine with a long-lasting sparkle of bubbles.
Nose
It is a beautifully crisp wine with notes of lemon zest, poached pear, toasty notes from its three years on lees, and lingering mousse.
Taste
Dry and elegant sparkling wine.
Food pairing
aperitif, smoked fish starters
Ratings and comments
Rating: