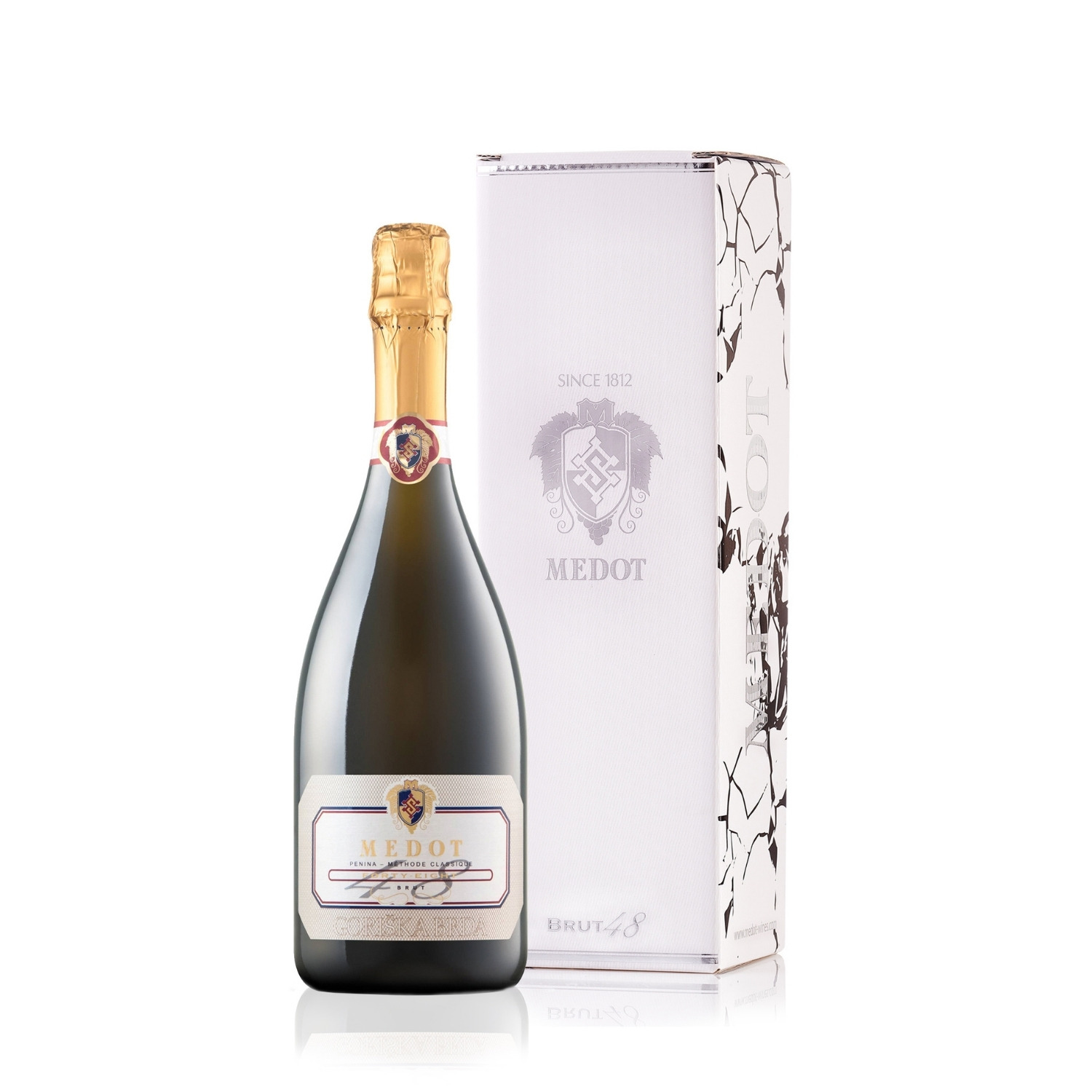 Medot Brut 48 represents a seductive harmony between freshness and maturity. Beautiful fruity notes, charming freshness and long ending.
Delivery time: 2-4 working days
Dolg opis
Four years of sitting on yeast, it is the youngest sparkling wine of the Medot Homestead, but already shows the character and characteristics of serious champagnes.

The tiny and subtle bubbles are vibrant and energetic. Yellow-green and gold - the intertwining of freshness and ripeness is noticeable at first sight. Pastries and white fruits, citrus fruits, and a full and harmonious minerality can be detected, ending in a convincing and long finish. The wine nose is fresh, fruity, mineral. The predominant note is ripe Golden Delicious, overlaid with the scent of white peach and almond blossom. In the background, we notice the gentle autolytic notes of four years of sitting on the yeast.
Serving temperature
6-8 °C
Color
Yellow-green and goldenthe mixture of freshness and maturity is apparent at first sight.
Nose
Nose is fresh, fruity and mineral.
Taste
We can perceive cakes pastry, white fruits, and citrus as well as a full and harmonic taste of minerals, with a convincing long ending.
Sortni sestav
60% ribolla, 20% chardonnay, 20% pinot noir
Food pairing
narezki, salamami, ostrigami, ribjim in mesnim karpačkom, biftkom, pečenimi ribami
Ratings and comments
Rating: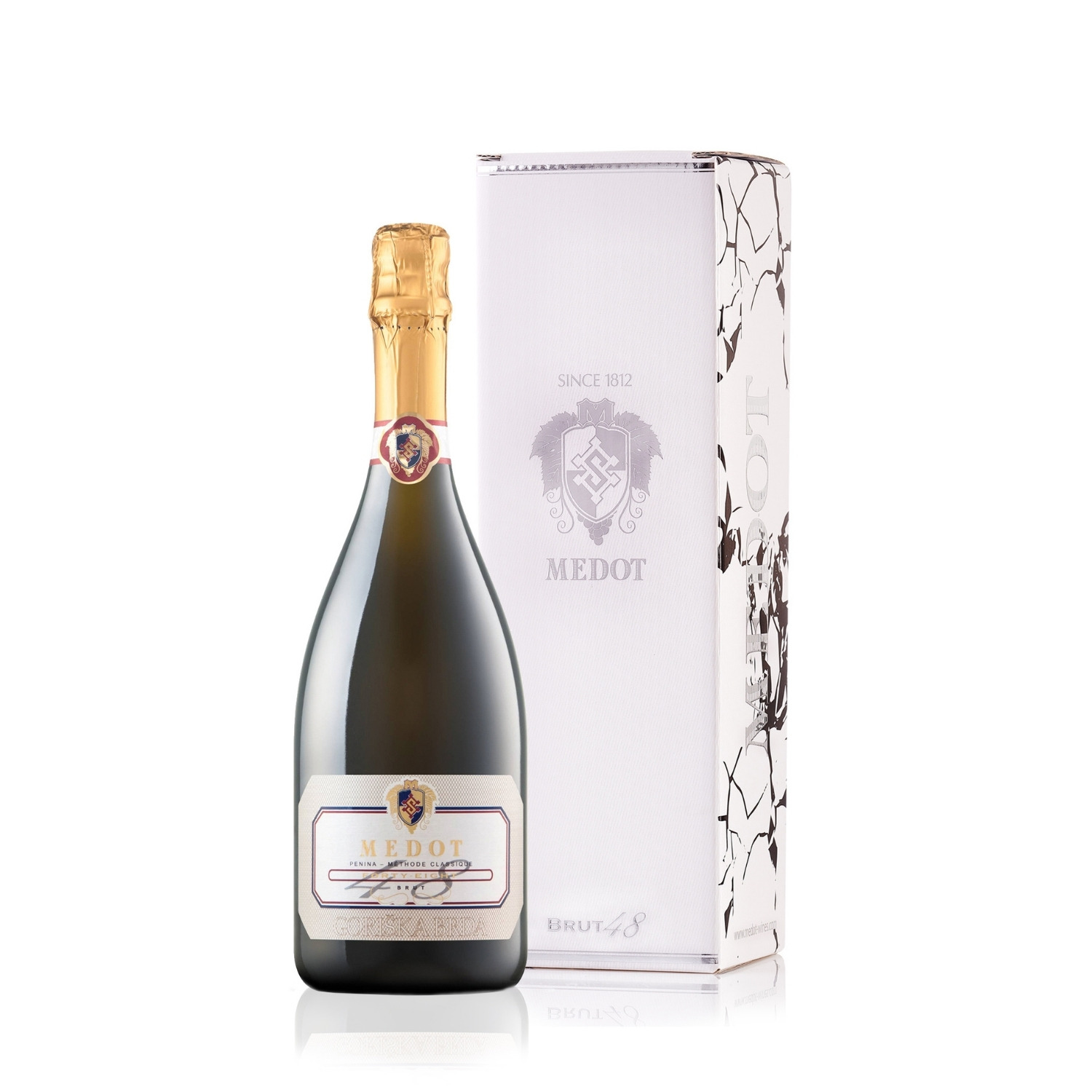 Penina Medot Brut 48 DK
€30.00