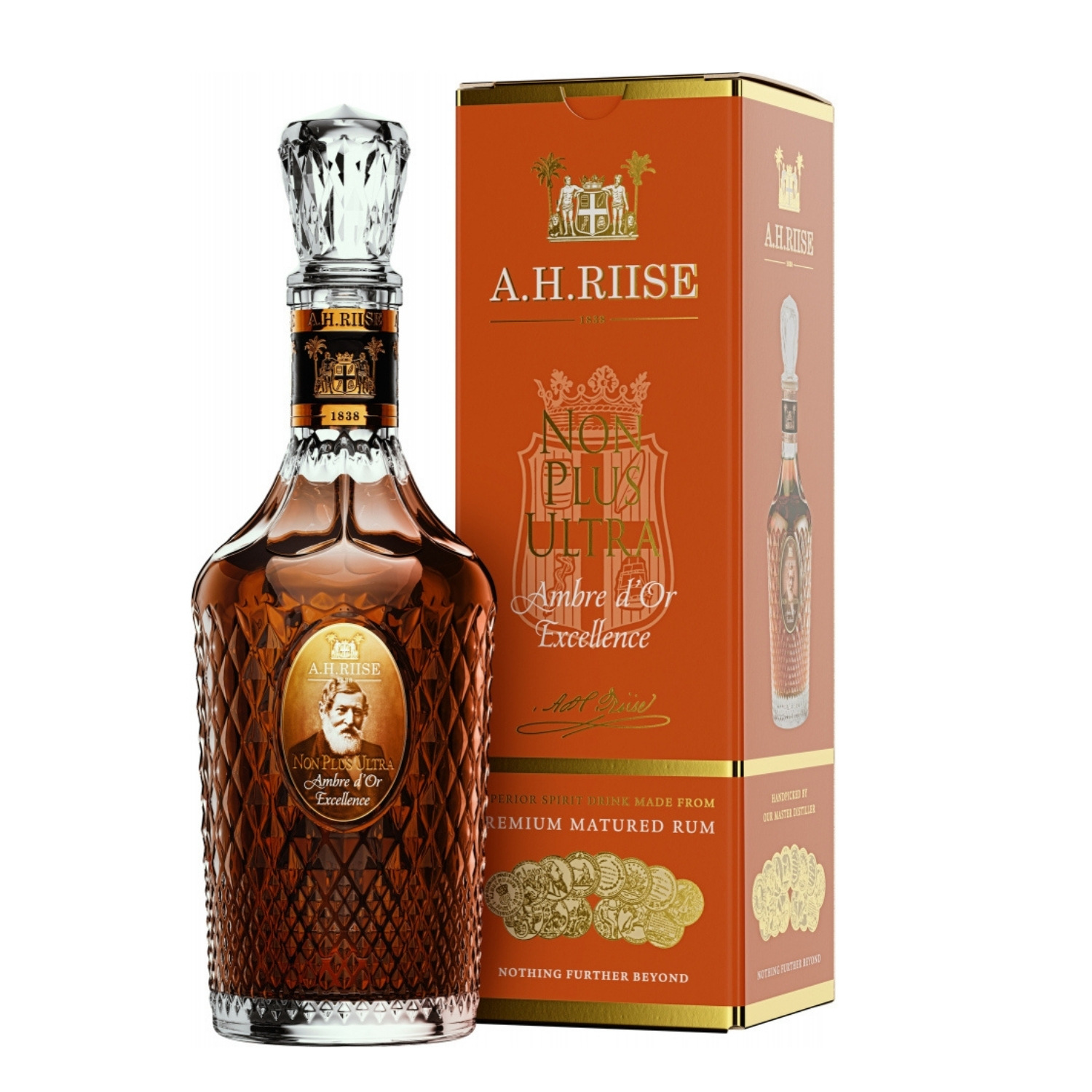 Rum A.H. Riise Non Plus Ultra Ambre d´Or
Delivery time: 2-4 working days
Dolg opis
Using old casks requires a lifetime of knowledge in the art of blending. When a cask is burned on the inside the result is charred wood that swells and increases the surface area and makes the cask tight. The old casks used for Non Plus Ultra Series are burned longer than usual which means that the blend can penetrate deeper into the wood grain that has never been in contact with alcohol before. The carefully selected rum used in this blend in combination with these matured superior designer casks is the secret to the unique Non Plus Ultra taste.

Warm gold color.

Nose: Pickled yellow plums with orange peel, heather honey and a slight aromatic burnt note from the oak barrels, shortbread biscuits and a light floral, scented overtone.

Taste: The taste of the ripe and aromatic pickled plums dominates the taste, but all the notes from the nose are present. The rich taste tones out very, very gradually.
Ratings and comments
Rating: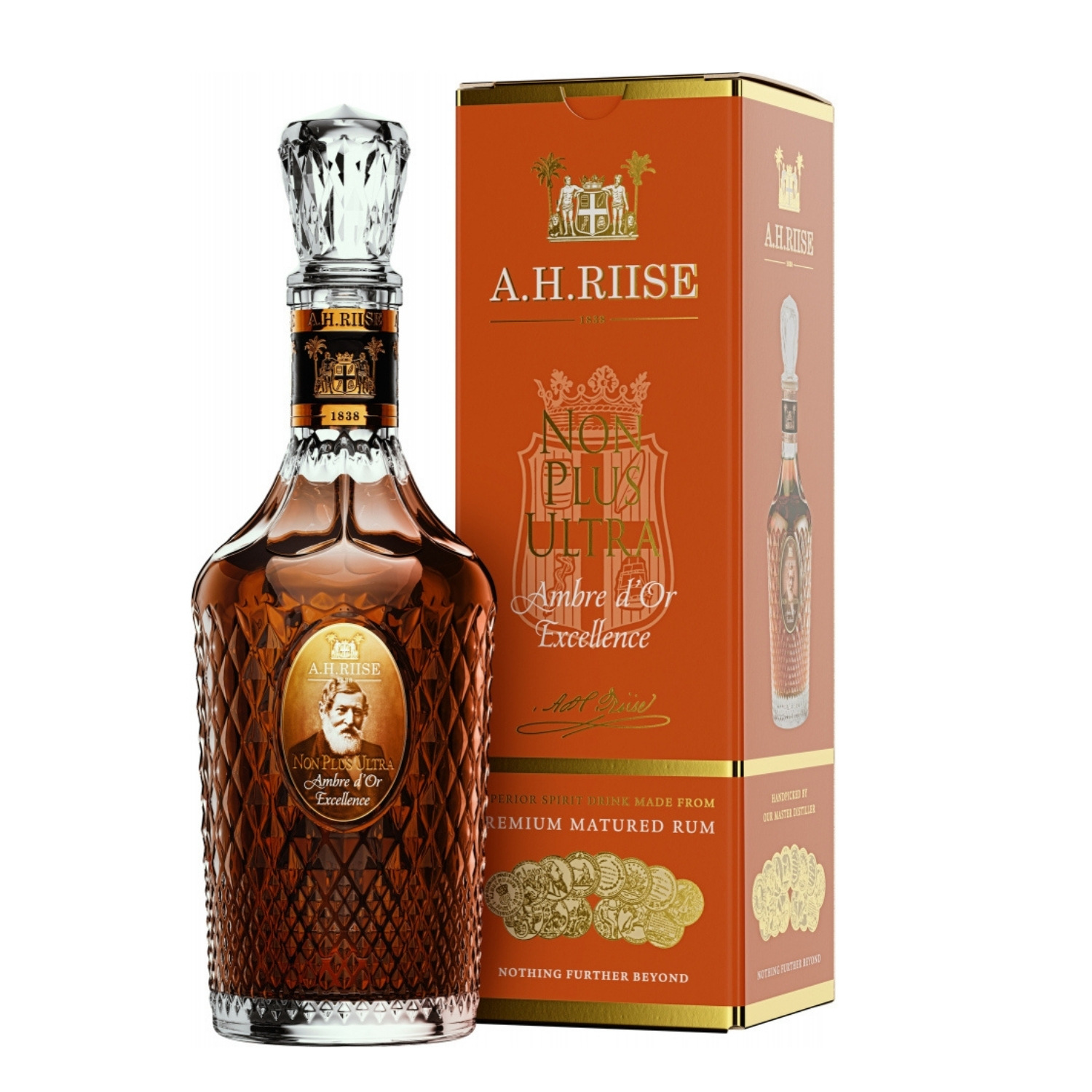 Rum A.H. Riise Non Plus Ultra Ambre d´Or
€110.00