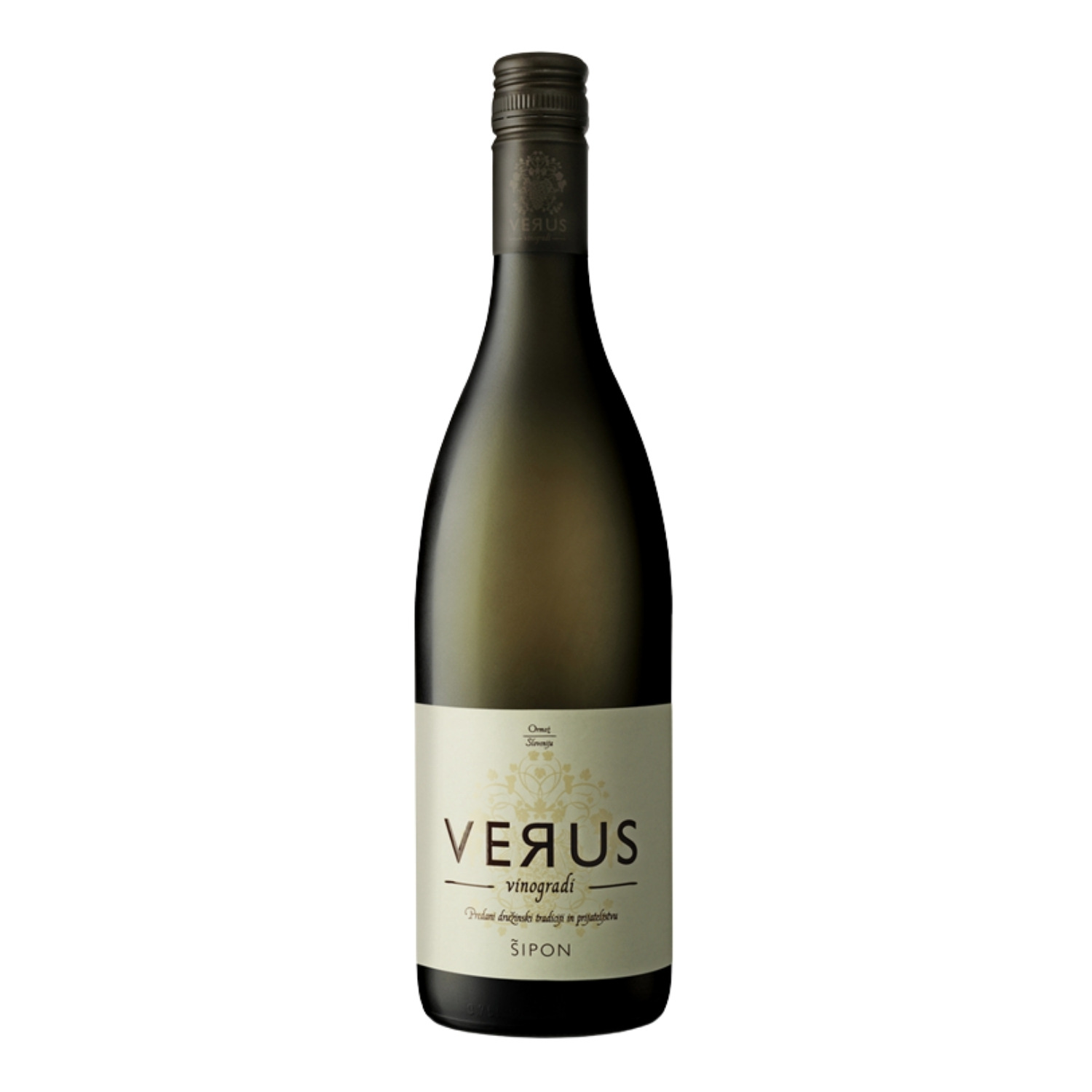 Verus Furmint is a wine with a uniquely gentle bouquet with hints of green apple, peach and fresh grass. The wine has a full-bodied flavour with a pleasant freshness and ages very well.
Delivery time: 2-4 working days
Dolg opis
Fragrant grass, apple, and peach on the nose. Lively acid is nicely balanced on the palate. This noble wine shows delicate but unusually persistent flavour.

Furmint is Slovenian oldest variety. It was already around in Roman times and has been present in this region for over 1,000 years. It is completely at home in this region and occupies one fifth of all vineyards. The Slovenian name for Furmint, 'šipon', supposedly comes from the times of the Illyrian Provinces, when Napoleon's soldiers, upon drinking the wine, exclaimed "c'est si bon" – which was interpreted as 'šipon' by the locals.
Serving temperature
10-12 °C
Color
delicate lemon yellow color
Nose
fragrant grass, aple, and peach on the nose
Taste
lively acid is nicely balanced
Food pairing
oysters, pasta, dried meats
Ratings and comments
Rating: