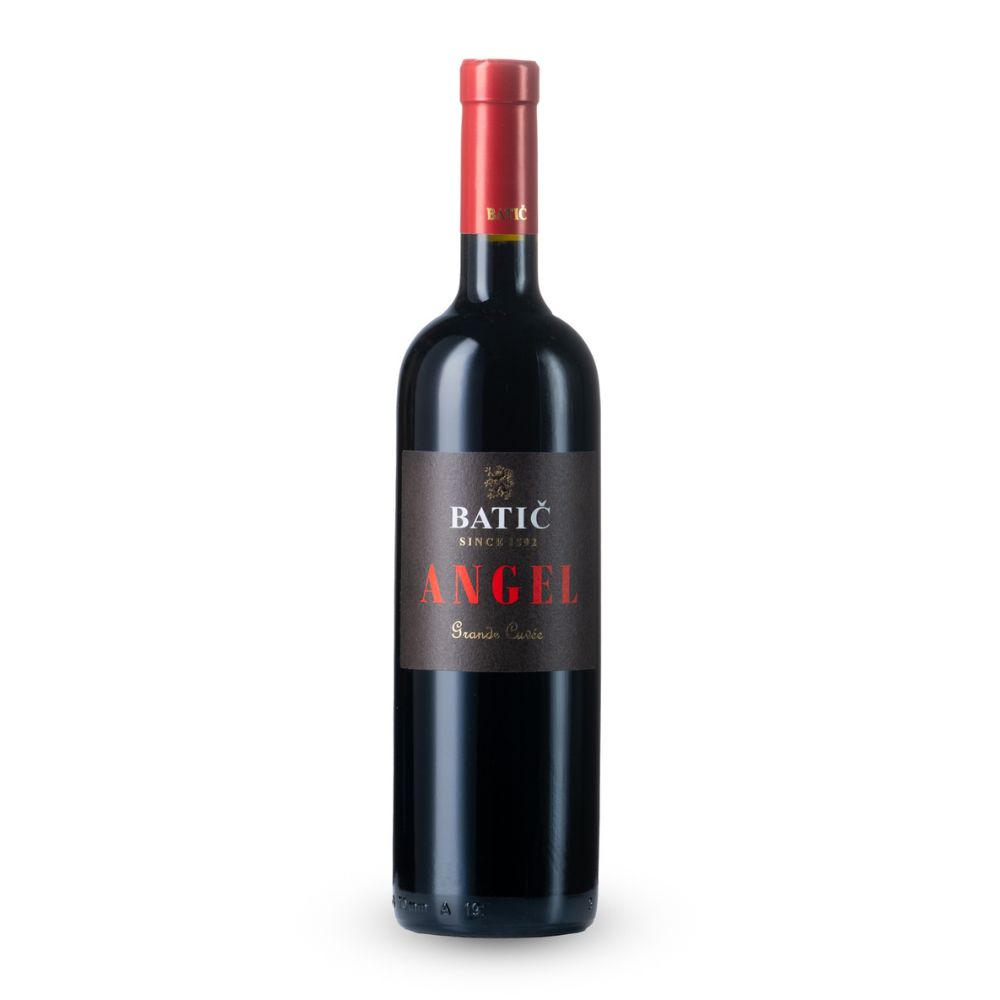 Of intense ruby red colour with fiery nuances at the edge of the glass and with large tears of wine. Close your eyes and smell the glass thinking about all kinds of red fruits in all kinds of shapes.
Delivery time: 2-4 working days
Dolg opis
It is a deep ruby ​​color, dry, stronger wine, full of flavor, with a velvety texture, intense character, the tannins are already pleasantly rounded. In the mouth we get black fruit, forest undergrowth also jam, at the end leather. Long, still very young and very good.
Serving temperature
18-20 °C
Sortni sestav
60% merlot, 25% cabernet sauvignon, 15% cabernet franc
Nose
red fruits in all kinds of shapes
Taste
black fruit, forest undergrowth also jam, at the end leather
Food pairing
venison, dishes with truffles, cheeses with noble mold
Ratings and comments
Rating: