Interview Matija Herga: Furmint is Decanter's Most Awarded Variety
"This is a very stubborn variety which knows no shortcuts in its production."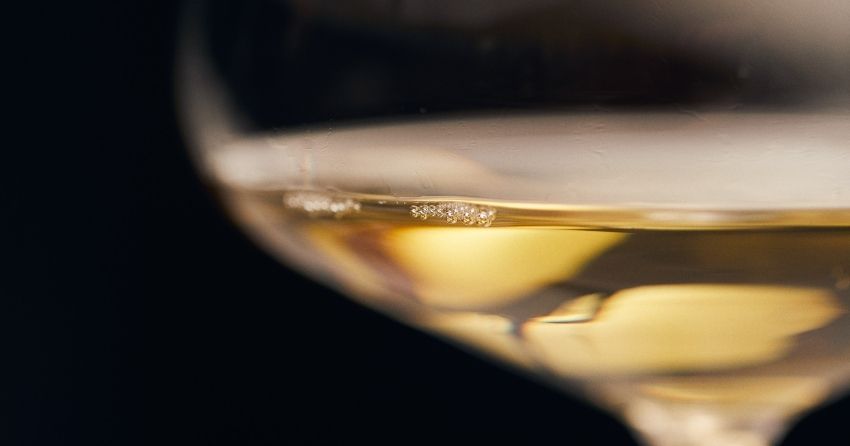 Mitja Herga has been in charge of the Puklavec Family Wines cellar since 2009, when a new chapter of the Jeruzalem Ormož story began. During this time, they have radically changed their range of products – the litre assortment has been reduced, whereas more attention has been paid to wines of premium and super premium classes. We discussed the rise and fall of the Podravje wine-growing region, wine tourism and the influence of climatic changes on the varietal selection of the largest Slovenian wine-growing region with the head oenologist and the director of the winery.
"Even today, more than half of all Slovenian vineyards remain planted in Podravje, spanning over eight thousand hectares. Unfortunately, these surfaces have been in steady decline. At the end of the 1990s, Podravje winemakers did not feel the effects of the changes that were happening in the world of wine, so they needed quite some time to recover," explains Herga.
Penina SEC 0,2l Jeruzalem Ormož
Slovenia
·
Štajerska slovenija
·
White wine
·
Medium dry
·
Sparkling Wine Sec is produced according to the Charmat method from the varieties Pinot Blanc and Chardonnay. The grapes were cultivated in a nature-friendly manner. It is a lively medium-bodied sparkling wine with residual sugar content and a bouquet reminiscent of citrus and yellow fruits, with a touch of floral and almond notes. It is distinguished by its freshness and playfulness.It is served as an aperitif or on its own on various occasions.
Muškatna penina
Simčič Igor & Karol & Marijan
Slovenia
·
Goriška brda
·
White wine
·
Sweet wine
·
Sparkling wine is produced according to the tank (charmat) method. It lathers nicely when rolled. In the glass, it is a gentler golden yellow color, the bubbles are numerous and medium-fine. The nose is fruity, like apple, peach, quince, pear and lime. In the mouth, the wine is fresh, dry and fruity with a pleasant and clean finish.
Manufacturer
Simčič Igor & Karol & Marijan
Just 25 years ago, Podravje used to be the leading Slovenian wine-growing region. Even in Ljubljana, Styrian wines, rather than Brda wines, were sold. What happened then?
Up to 1998, the winemakers from Podravje somehow dictated the goings-on in the Slovenian wine market. They had a buyer and a style of wine that had lingered on from the 1970s. These were semi-dry wines, even semi-sweet in a certain segment, so wines that contained a sugar residue. Even though a new style of dry wines was emerging, they did not feel the need to adapt to changing trends and insisted on their archaic style of wine. The Primorska region, on the other hand, which also looked across the border for inspiration, gained momentum and adapted to the global trends. In all honesty, these Primorje wines were better defined, more clear, more precise. After the turn of the millennium, the Podravje winemakers became aware of the fact that their market had been steadily decreasing, they had no knowledge in marketing and even failed take all the required steps in their field of oenology. The 'old school' still prevailed. The final nail in the coffin was the vintage of 2002, which despite being bountiful in quantity, was catastrophic in quality. At that time large wineries did not know where to go from there. They also lacked private initiative. People were passive and slack. Winegrowers were used to producing wine and driving it to the big wineries. But when sales started to fall for the big wineries, they no longer needed as much grapes and winegrowers did not know what to do.
It is interesting that Kupljen and Čurin were the first private winemakers – not just in Slovenia, but in the whole of Yugoslavia.
It is true, but they were part of a completely different generation that started in the 1970s. But there was no one in the middle who would take the lead in the 1980s or 1990s. Winegrowers lived well, the prices of grapes were very good, and people did not see the need to invest in wineries and get into that business.
After these sobering vents, new private winemakers eventually emerged.
The winemakers finally recognised that they had to change their style of wine. It was brave of them to invite foreign professionals both to their vineyards and cellars because of that. After that, things started to move in the Ormož winery with Danilo Šnajder and in the Ptuj winery under the leadership of Bojan Kobal. Zlati grič (Golden Hill) appeared as well. A little later, guys from the surrounding areas of Maribor – Gaube, Valdhuber and others – appeared. They first responded to the crisis in Maribor where the crisis had initially struck. Haloze, in comparison, have only started to recover recently. They had to hit rock bottom so that they could rise like a phoenix from the ashes. Gross produces fantastic wines, Kobal is going in the right direction and then there is Zajc and other young men. We are still behind in the Ljutomer-Ormož wine-growing hills. Even now, there is no one who is highly ambitious. Those who were there before remain, but there are no new faces. Thank God for Verus! Dveri-Pax are also leading a good narrative. After all, they have the majority of the Jeruzalem vineyards. At the moment I'm impressed the most by the guys from the north of Maribor – around Svečina. But of course, the Radgonske Gorice winery has been the pillar of stability for many years with its specific production of sparkling wine, which is unique to the Slovenian area.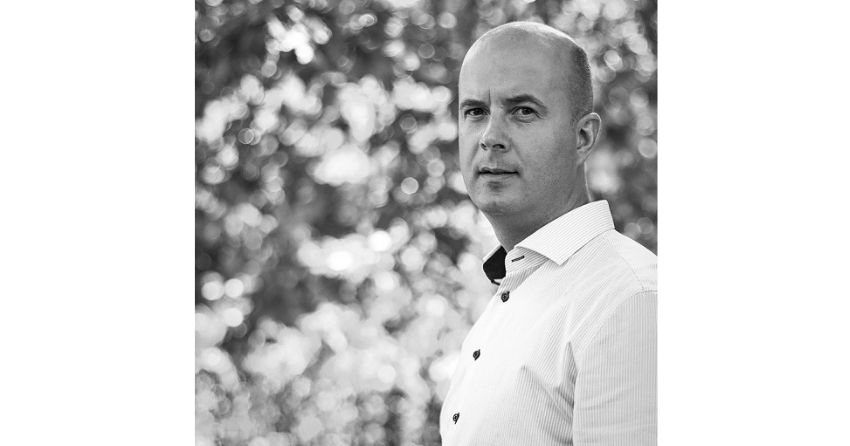 What is the significance of climate change for the varietal selection of Podravje? Sauvignons, for example, are supposedly no longer what they used to be.
The average temperature has increased for two degrees Celsius since 1970. That is a lot. Once upon a time, the more southern locations used to be suitable for Sauvignon, but today vineyards are planted on eastern locations, which are not as warm, and on grounds that contain more water. Aromatically, the sauvignons have changed their typicality. While they used to be characterised by elderberry, passion fruit and green pepper notes, they have moved towards more currant notes now in many places, which is not characteristic of Podravje sauvignons. You can no longer find the green pepper anywhere, which is not necessarily a bad thing. Another variety is the Rhine Riesling. This is a cold-climate variety and today many sunburns can be seen on grapevines, its acidity falls too fast and therefore it no longer has the minerality it should have. It is no longer the king of the Podravje vineyards. On the other hand, Chardonnay feels better than ever here and so the the Muscats. Even Pinot gris feels likes it here. And of course, Furmint.
Podravje is divided into Slovenian Styria and the Prekmurje region. Prekmurje is a story of its own, but even in the Slovenian Styria district there are major differences to be found.
The problem of Podravje is that it has many different sites. Haloze are quite marly, fantastic for sauvignons, muscats and furmints. The positions may be extreme, but they provide top quality. Jeruzalem is the warmest part of the Slovenian Styria district. The grapes become mature 14 days earlier than in Svečina. Jeruzalem allows for wide diversity. To the north, it has light, sandy soil, which is good for Pinot noir, chardonnay and other varieties. Part of its incredibly heavy soil is to the east, where pure loam can be found, while another part consists of marly soil. All varieties can be cultivated here. We have lost the hills of Slovenske gorice, so to speak, because there are practically no vineyards left in their central area. The soil around Slovenske Konjice is interesting. There is fantastic marl, where you can produce incredibly juicy chardonnays. For example, Sanctum has such soil. The position of Zlati grič is interesting here. The nights are slightly colder here, and it shows. This is the influence of the Pohorje mountains. The edges of Pohorje are very colourful and wonderful for sauvignons, even though it is warmer than it used to be. Then there is Svečina – there the best positions for aromatics can be found, because they are in the colder part of the Podravje region. We keep forgetting that Prekmurje is the driest part of Slovenia. If we take Goričko: Marof correctly identified Goričko with chardonnay. They also have Blaufränkisch, but it would be right for them to consider a variety that has not yet been allowed in Podravje.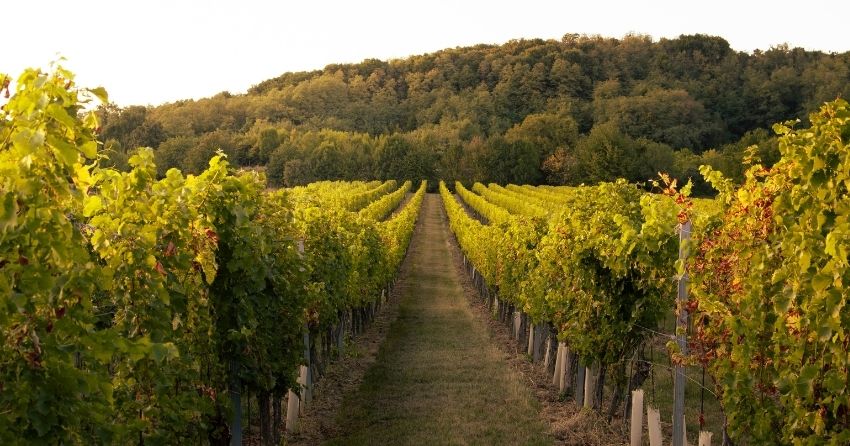 In Primorska, both big and small winemakers accepted some kind of consensus about varieties. The main varieties in Istria are Malvasia and Refosco, Rebula in Brda, while Vipava has Rebula in addition to the native Zelen and Pinela. Teran is the trademark of the Karst. What is it like in Podravje?
Podravje was not capable of identifying its potential. Some say that the potential is in Sauvignon, others claim that it is in Furmint, while still others bet on Muscats ... It is true that Podravje has a wide selection of varieties, so no one wants to give up on anything. We think we can be the best at everything, but that is of course not true. One has to specialise and develop a story. Take Furmint for example, which is nowadays unrecognisable on the market. Over the past few years, the catering industry started to discover it, because a few wineries started to produce truly good Furmints. Yet if you go to the winegrowers in Podravje, they would say that Furmint has to be made as semi-dry or as semi-sweet. No style has been defined. Primorska did this incredibly well with Refosco. I think that the winemakers still lack knowledge. I am not talking about the most well-renowned winemakers, but rather about average ones – and there are a lot of them.
Furmint is definitely the most promising story. What about other local varieties?
Furmint is definitely the first variety to be developed, which has also been proven abroad. Let it be Gross, who has already been awarded two platinum medals for Furmint at Decanter or us (TN: Puklavec Family Wines), who received one. The fact is that Furmint is the variety that received the most awards at Decanter, speaking of the top medals. Here, we should not forget Čurin and its ice wines. It is a bit unclear why we don't all tackle this together and develop it to perfection. We also have Ranfol, Rizvanec, Zeleni Silvanec (Silvaner) and other varieties, of which I think that they do not have as much potential. I would personally bet on six varieties: Yellow Muscat and Traminer, which have always been present in Podravje, and then there are also Furmint, Sauvignon, Pinot gris and chardonnay. If one day we manage to develop suitable clones, also Rhine Riesling. The future of the red varieties is definitely in Blaufränkisch. I am also waiting for the boom of Pinot noirs. But for now, there has been lack of knowledge, particularly in viticulture. This is a very stubborn variety which knows no shortcuts in its production. Podravje's great opportunity is of course sparkling wine. We have a unique potential that some already take advantage of, while others are slowly getting into it and their first really good results are already appearing.
What is happening to wine tourism in Podravje?
People in Podravje keep forgetting that wine is emotion. And where can you experience that emotion in the best way? At a winegrower's, in vineyards and in cellars. This is the best place to sell wine. Svečina did a lot for this segment, also Protner. It has already become a small destination. Of course, it is far from anything like Goriška Brda, but it is a start. Unfortunately, the remaining parts of Podravje are lagging. There have been certain movements in Haloze and in the Jeruzalem part. The Jeruzalem Slovenia project has moved full steam ahead in the last year. Bringing together winemakers and establishing the joint promotion of winemakers and other providers means that the basic infrastructure is in the making. As I have already mentioned, we also need new, young winemakers who don't intend to make a living selling spritzers.
Author: Vanja Alič
Penina Brut
Slovenia
·
Štajerska slovenija
·
Lively and playfull sparkling wine which makes it an exceptional aperitif.