A wine cellar at home
Wines that will increase in quality over time should be kept in a wine cellar.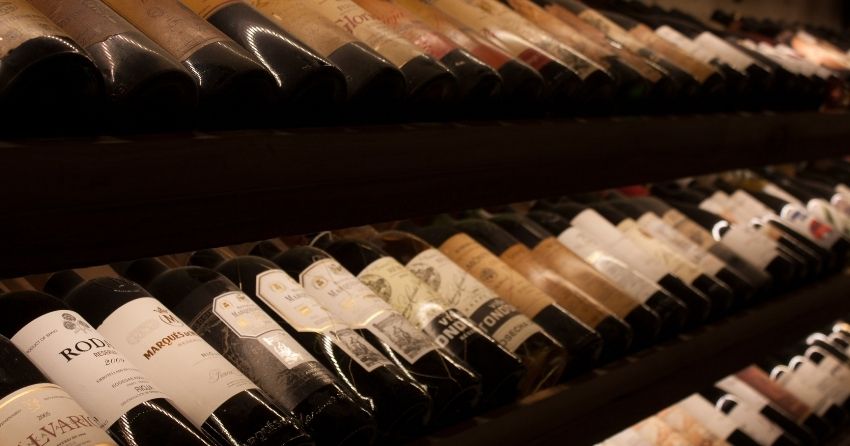 Once the grape must in a wine cellar turns to wine, it is poured into bottles and sent out into the world. Sometimes just to the other end of town, sometimes to another continent. On these journeys, the wine is exposed to different temperatures, extreme weather conditions, vibrations, sunlight and more. Though the times when pallets with wine crates were left for days outside a warehouse or port are mostly gone.
Today, higher quality wines are even transported to distant lands in air-conditioned containers, so they can better survive the long journey and not lose their quality. It is true, though, that the wines are specially prepared for such journeys: they are appropriately filtered and the necessary amount of sulphur is added to ensure that the wine will survive transport. A plastic bottle of Refosco from your friend's cellar certainly would not. Even the wine itself contains ingredients that protect it from spoiling – alcohol, tartaric acid, tannins – but it still needs to be stabilised. Unfortunately, every thorough filtration and addition of sulphur turns wine from a living substance into something else, but it cannot be done any differently. The sample we try from the winemaker's barrel is always different from the bottled wine we drink at home. All natural things go bad – think of home-baked bread in comparison to the bread from an industrial bakery that stays fresh and fluffy for days after being bought. The secret, of course, lies in the various additives we do not want to know much about. Sulphur is not the enemy of wine – it is useful and absolutely necessary, but adding too much or too little of it is not good.
We cannot influence all these processes, but a lot can be done to ensure that the wine does not lose quality from the moment we bring it home and will be healthy when placed on the table. Above all, it should be stored in a dark, cool, vibration-free environment with adequate humidity. It must be dark because ultraviolet rays damage wine, even though it is in a coloured glass bottle. It must be cool because at lower temperatures the chemical processes in the wine are slower and the wine moves more slowly towards its natural end. The optimum temperature for a wine cellar is around 10 degrees Celsius, but this is an ideal that is difficult to achieve in a home cellar. The temperature in the cellar can even be 18 degrees Celsius, but it is important that it does not fluctuate too much. Increased humidity of the room ensures that the corks in the bottles do not dry out and lose their sealing properties. On the other hand, excessive humidity should be avoided, because if it is too high, mould quickly develops in the room, damaging the corks and causing the bottle labels to break down faster.


A few tips on choosing wines for keeping in your home wine cellar
Only wines that will increase in quality over time should be kept in a wine cellar. However, there is no general rule as to when wine reaches its peak. Wines that come to the market shortly after the harvest and are sold as "young" are best drunk as soon as possible – definitely before next spring. Sparkling wines and non-vintage Champagnes are optimal for drinking when they enter the market – they do not improve significantly by lying in the cellar. The wines that they start selling several years after the harvest year have a different purpose and mostly deserve another year or more of "beauty sleep" in the cellar. Some red Burgundies or vintage Champagnes of good vintage and noble origin are worth the wait of at least 10 years (preferably 15), top Rhine Rieslings from Germany can be matured for up to 20 years because of their high acidity, and special sweet wines (Sauternes, vintage Ports, Madeira wines) have almost unlimited life. How many years is enough is up to you. It is best to buy a case of six (or even a dozen) bottles of your favourite wine and monitor its development by opening one bottle each year – in this way you will not miss the wine's peak. The golden rule in wine ageing is that it is better to drink it at a year too young than at a year too old.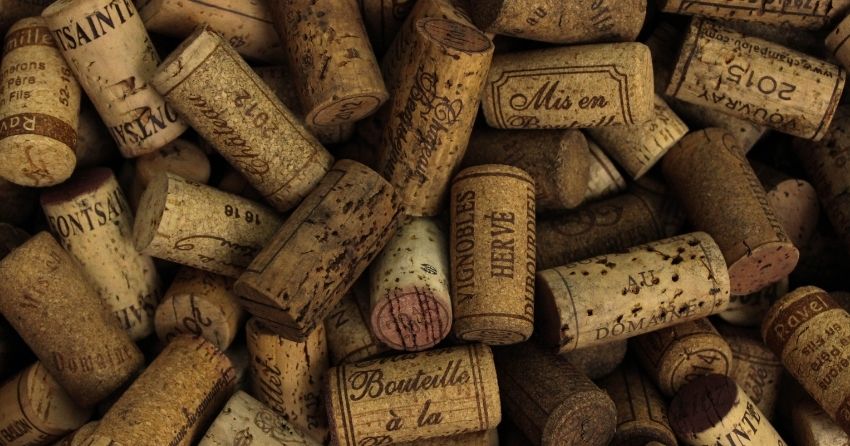 Finally, I would like to make a proposal. Make your own Slovenian wine team. Rebula, Pinella, Klarnica, Furmint, Ranina, Zelen, Refosco, Teran … as well as traditional cuvées of individual Slovenian wine-growing areas. Systematically get to know all the good we have here at home, and do not forget about foreign wines. Regular tasting of domestic and foreign samples will give you valuable experience. By tasting wines of different styles and origins you will come to know your own preferences. Once you know what about a certain wine you like, and why, you will – at least by my criteria – be a wine connoisseur.
Author: Leon Beton
Renski rizling polsladko
White wine
·
Medium sweet
·
2021
·
It expresses the harmony between the acid and the residual sugar in the wine. The smell of peaches and apricots prevails.
Sivi pinot Epoca
Slovenia
·
Goriška brda
·
White wine
·
Dry wine
·
2020
·
Ancient gold with a copper reflection. Wine is fresh with full flavour and characteristic spicy salty aftertaste.Selected hand picked grapes are de stemmed and crushed. The grapes are gently pressed and left for settling 24-hours. Clear must is racked and fermented in 500 and 225 litre oak barrels where the wine is matured on fine lees for another 12 months.