G.H. Mumm
The Mumm's House's vision is reflected in a profound attachment to the vineyard, respect for traditional craftsmanship and an innovative approach, all guarantees of the excellence of its wines. A vision that defines the unique style of Mumm exceptional champagne. Mumm's 100% Grand Cru champagnes express the best of the House's vineyard and the nobility of these grape varieties. It reveals a champagne with incredible aromatic richness and beautiful complexity.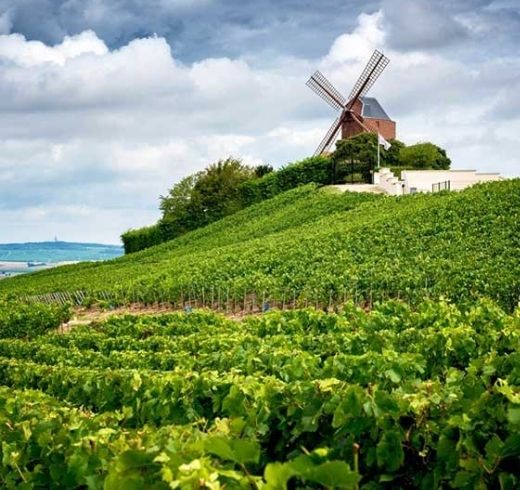 Champagne Mumm RSRV Blanc de blanc naked
France
·
Champagne / šampanija
·
White wine
·
Brut
·
2014
·
RSRV Blanc de Blancs is produced exclusively with Chardonnay grapes from Cramant ("chalk mount") in the Côte des Blancs. Notably, the vines harvested include those from historic plots acquired by Maison Mumm in 1882. After a minimum of three years' aging in the cellars and a light dosage of 6 grams per liter, this 100% Grand Cru cuvée, produced in limited quantities, is ready to be enjoyed.The specific shape of the bottle, with its slender neck, enhances the evolution and conservation of the wine.
Champagne Mumm Brut
France
·
Champagne / šampanija
·
The story of Maison Mumm is one of legendary terroirs and of a bold, distinctive grape: Pinot Noir. With its power and rich, elegant fruit, the black grape takes pride of place in the House's classic blends, to which Chardonnay and Meunier grapes add their inimitable floral and fruity notes.
Champagne Mumm Rose
France
·
Champagne / šampanija
·
Embodying a passionate personality, Mumm Grand Cordon Rosé expresses its intense, fruity character with rich aromas of wild red and black berries, typical of the Pinot Noir grape variety cultivated in Maison Mumm's legendary vineyards in the Champagne region of France. The power and structure of Pinot Noir is delicately balanced with the elegance of Chardonnay and the fruitiness of Meunier. A portion of red wine brings intensity and notes of forest fruits and spice to this elegant blend to create a brut rosé champagne that is at once light, intense, and fresh.