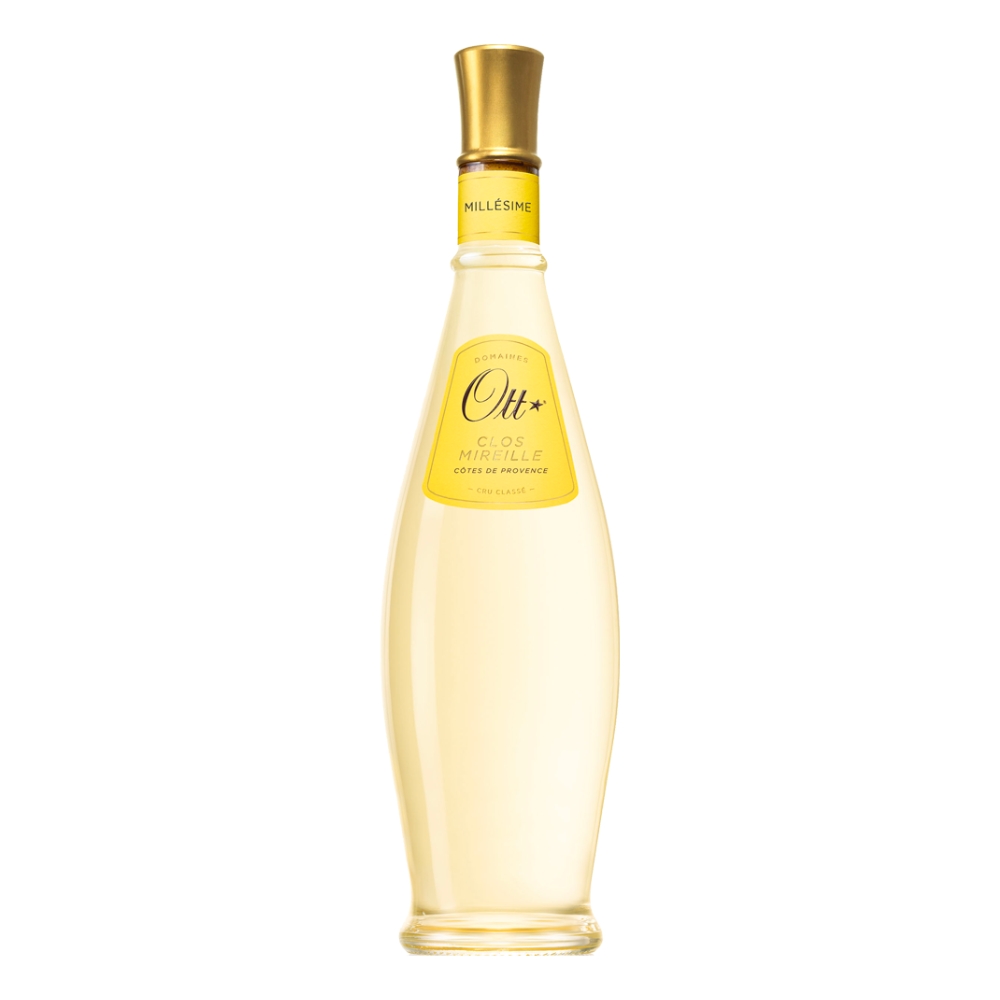 Blanc Domaines Ott 2021 Cotes de Provence Clos Mireille
This unique, full-flavoured wine celebrates a grape variety originating from the Bordeaux region, Sémillon, which thrives on the saline terroir of Clos Mireille. The estate is very close to the shore, facing the Mediterranean. As well as all the advantages of the ocean spray, dry hillside air and generous sunshine, the wine also benefits from the schist soil which contains absolutely no limestone.
Delivery time: 2-4 working days
Dolg opis
The primary grape in this blend, Sémillon, provides structure and the opulence of grand Demi Sec wines. Rolle, an aromatic variety, complements it with balance and complexity. Ageing in foudres (large oak casks) adds a smooth patina to this wine that has a great capacity for ageing.

The colour of the Blanc de Blancs reflects its elegance: a pale and pure yellow, traversed by green or silver tints. Very expressive, the bouquet exudes fragrances of ripe and exotic fruit, crowned by a hint of floral broom. On the palate, the tangy freshness and vitality blossom over honey aromas before providing a crisp finish.
Sortni sestav
Sémillon, Vermentino (Rolle)
Color
bledo rumene barve, prepredene z zelenimi ali srebrnimi odtenki
Nose
ripe and exotic fruit, crowned by a hint of floral broom
Taste
the tangy freshness and vitality blossom over honey aromas before providing a crisp finish
Food pairing
spaghetti with yoghurt-mint pesto, omelette with salmon and fennel or coconut-lime fish curry
Serving temperature
11-13 °C
Ratings and comments
Rating: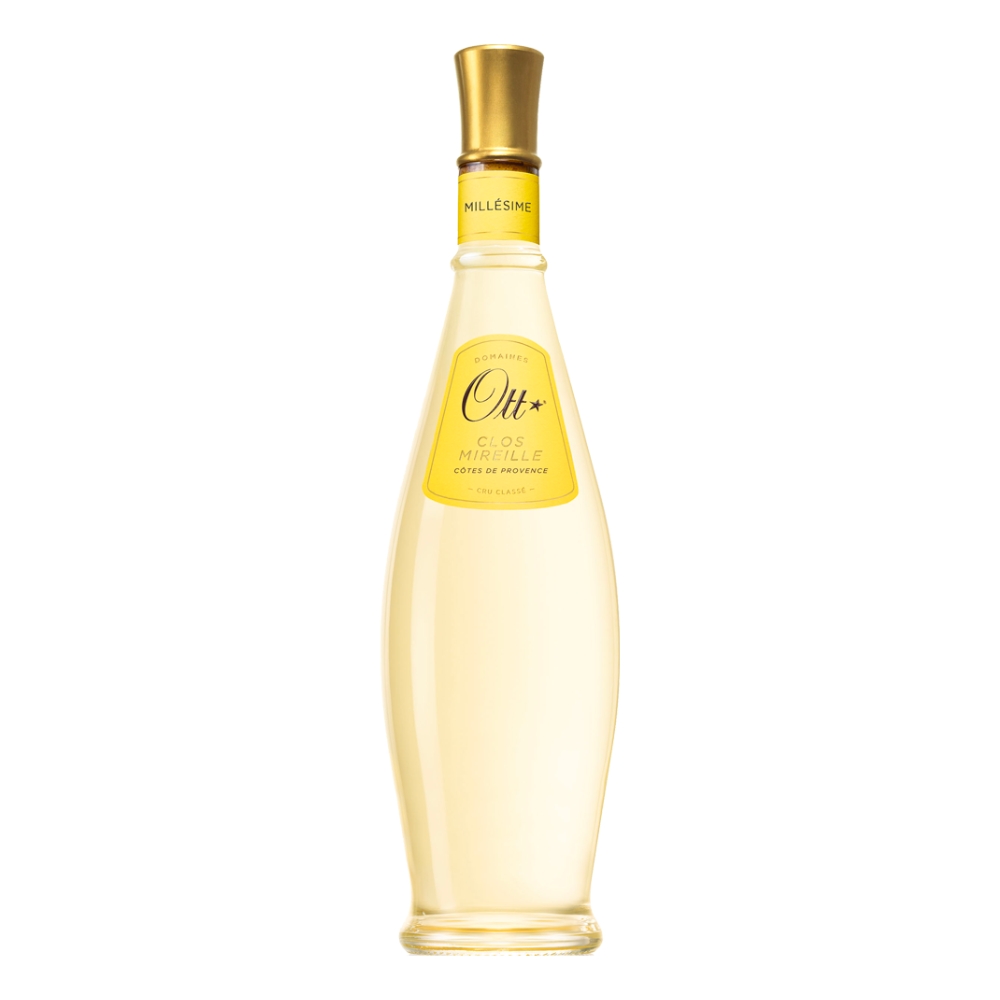 Blanc Domaines Ott 2021 Cotes de Provence Clos Mireille
€39.20