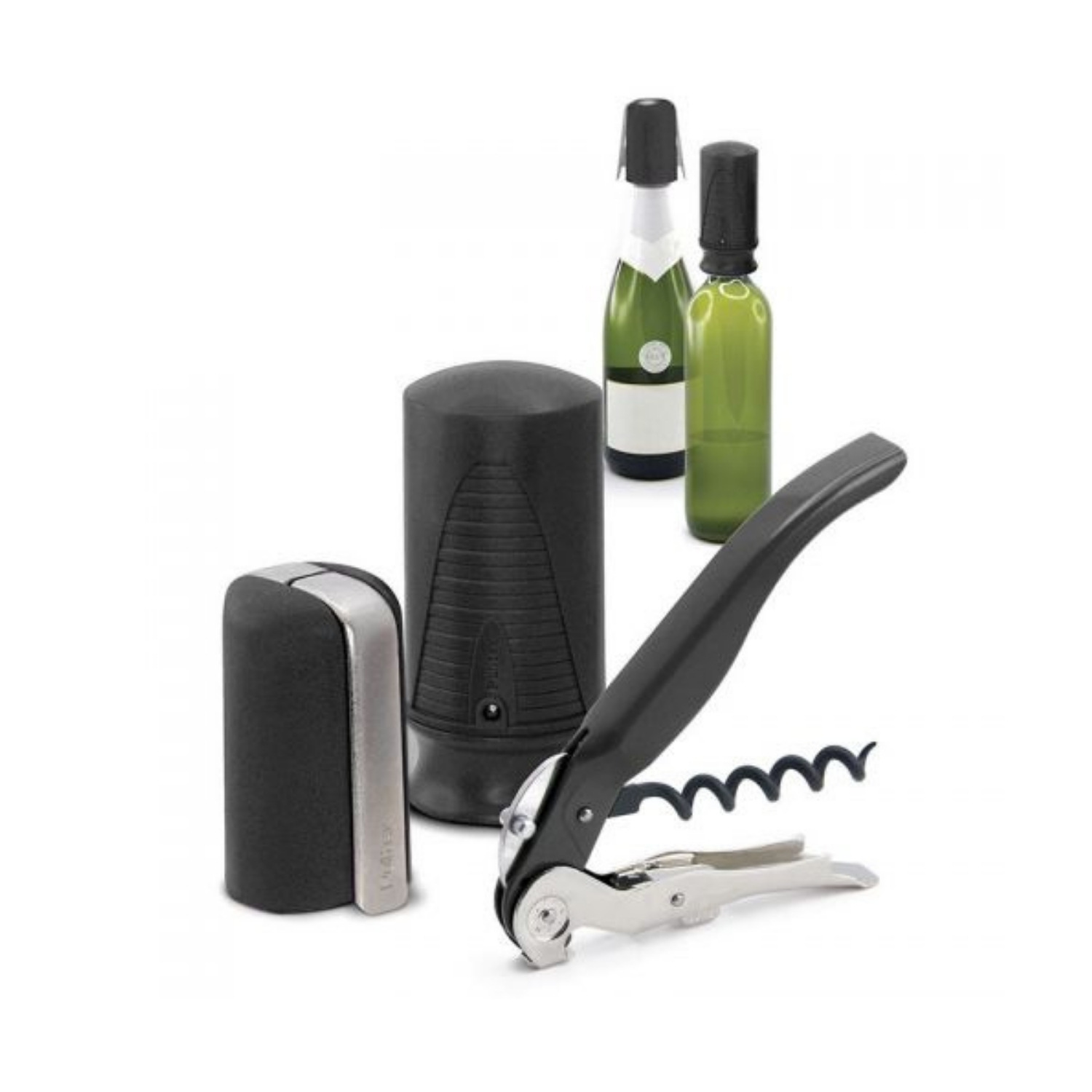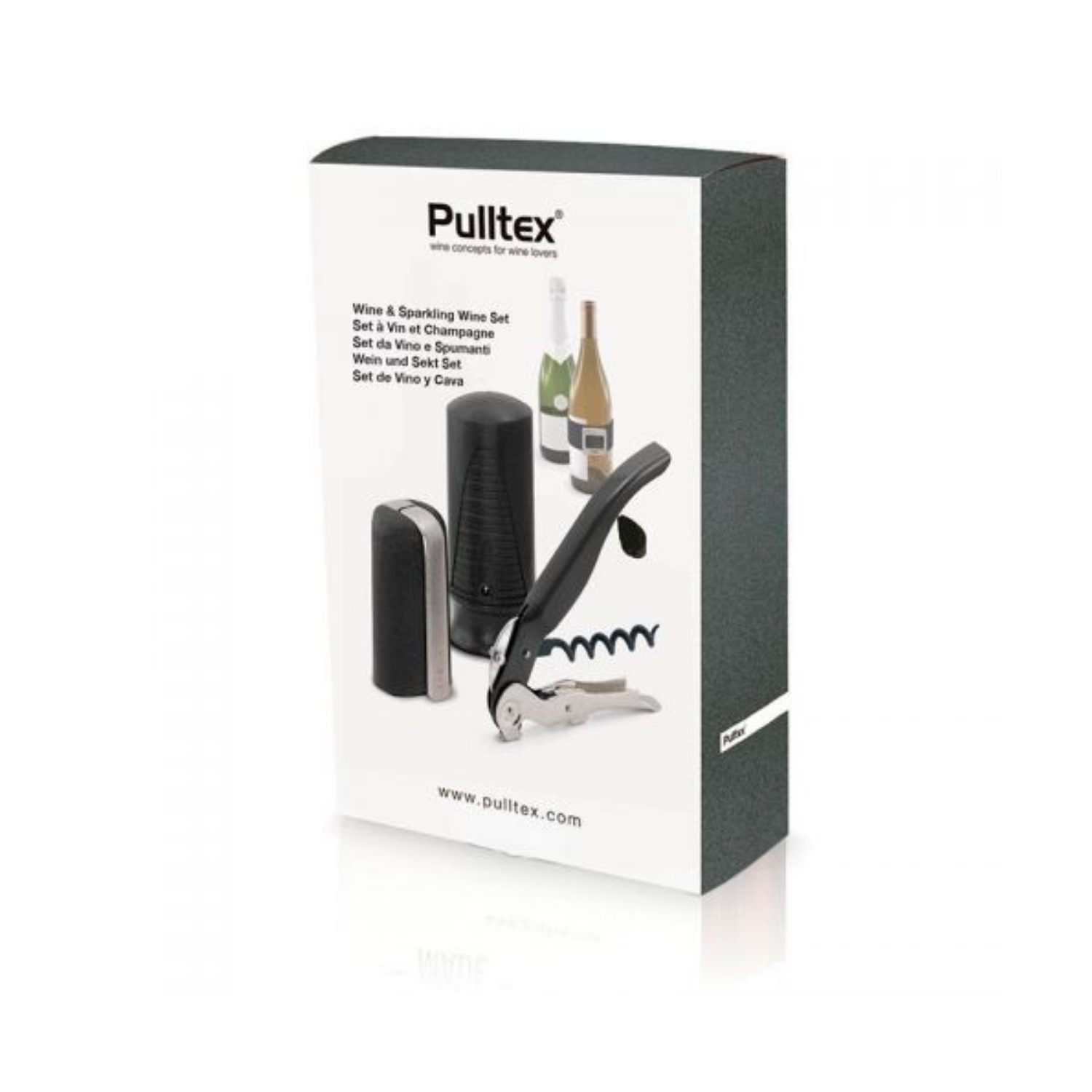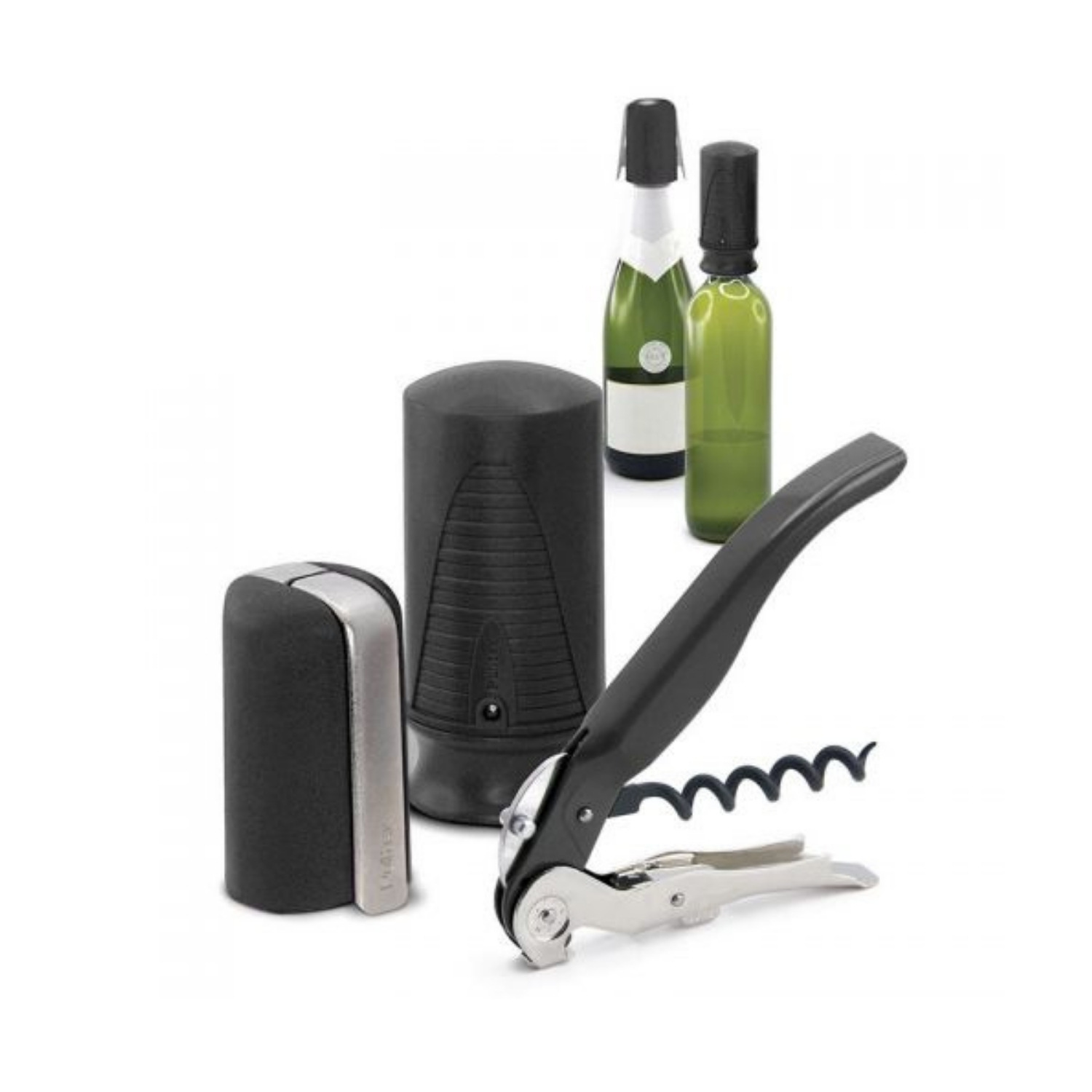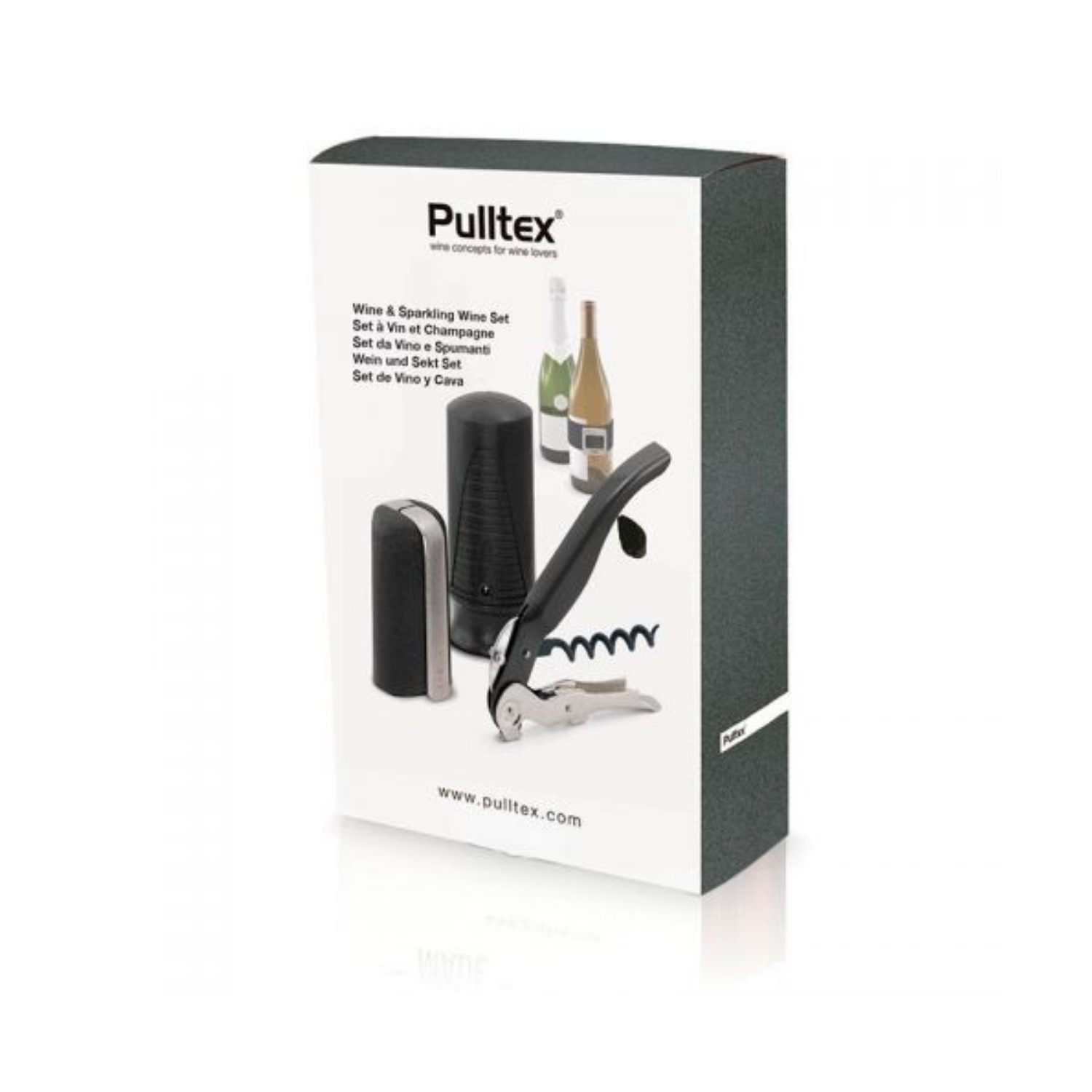 Pulltex Wine & Champagne Starter Set 3 kos
Wine & Sparkling Wine Starter Set.
Delivery time: 2-4 working days
Dolg opis
Set contains:
• ClickCut Corkscrew
• Wine Saver
• Champagne opener and stopper

1. Corkscrew. Rectractable double lever allows pulling the corks out effortlessly in two steps.
2. The wine saver takes the air out of the bottle preserving the wine for several days, while using it also as a stopper.
3. Facilitates the extraction of the champagne cork with little risk and effort. Acts as a stopper once the bottle is open.

100 % Recyclable, eco - friendly, non toxic packaging.
Ratings and comments
Rating: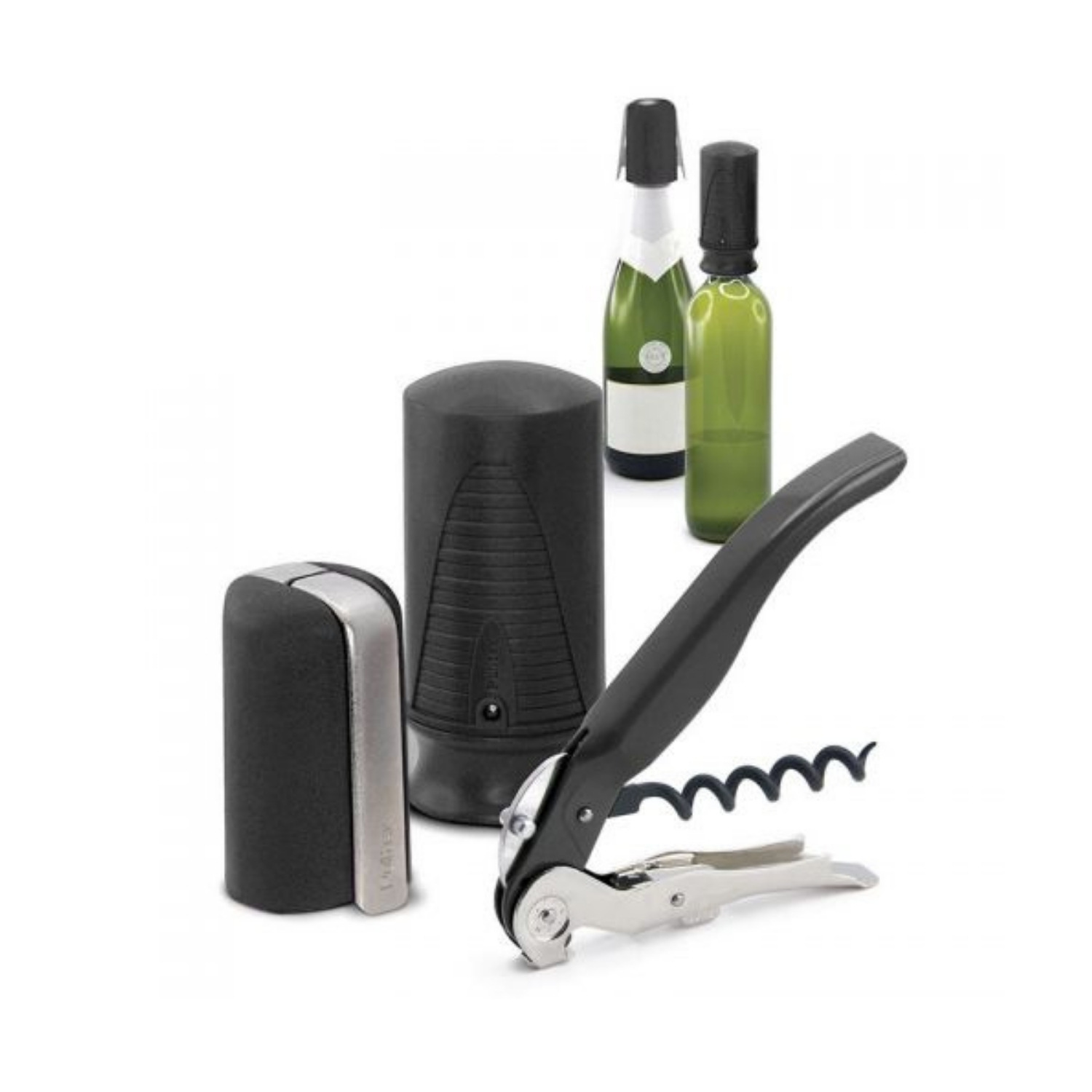 Pulltex Wine & Champagne Starter Set 3 kos
€27.23