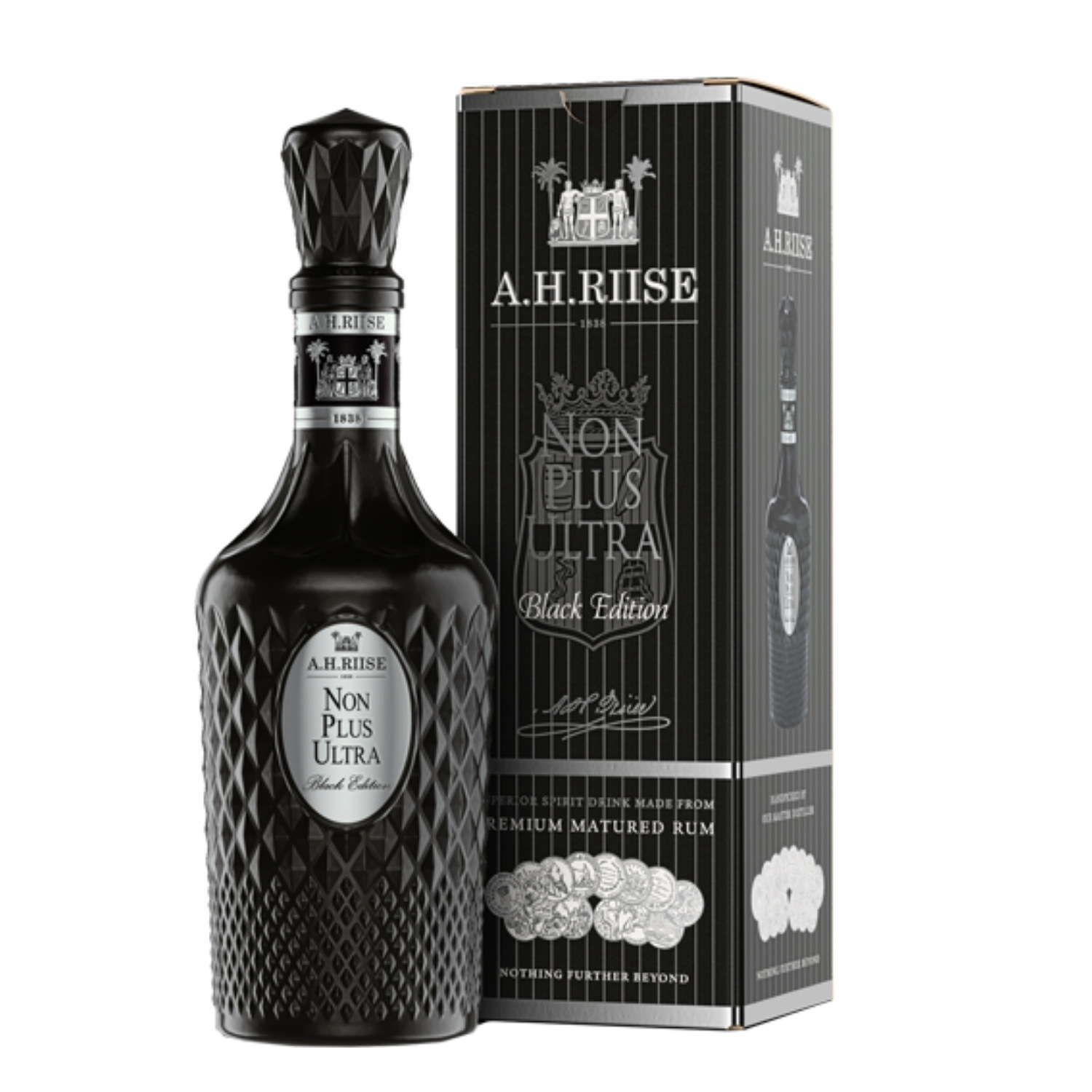 Rum A.H. Riise Non Plus Ultra Black Edition
Delivery time: 2-4 working days
Dolg opis
Using old casks requires a lifetime of knowledge in the art of blending. When a cask is burned on the inside the result is charred wood that swells and increases the surface area and makes the cask tight. The old casks used for Non Plus Ultra Series are burned longer than usual which means that the blend can penetrate deeper into the wood grain that has never been in contact with alcohol before. The carefully selected rum used in this blend in combination with these matured superior designer casks is the secret to the unique Non Plus Ultra taste. Nothing is left to chance, not the beautifully faceted carafe, not the deep glow, and certainly not the enjoyment you will experience when you try your first taste. This is truly world-class. Its Non Plus Ultra – Black Edition with a very rich and creamy taste of almonds, orange, and a nose of butter caramel.

Color: mahogany

Nose: Peach and milk chocolate, butter caramel.

Taste: Milk chocolate with hints of almond and orange, very rich and creamy, towards the end with a hint of tannin.

Finish: Gingerbread with orange glaze.
Ratings and comments
Rating: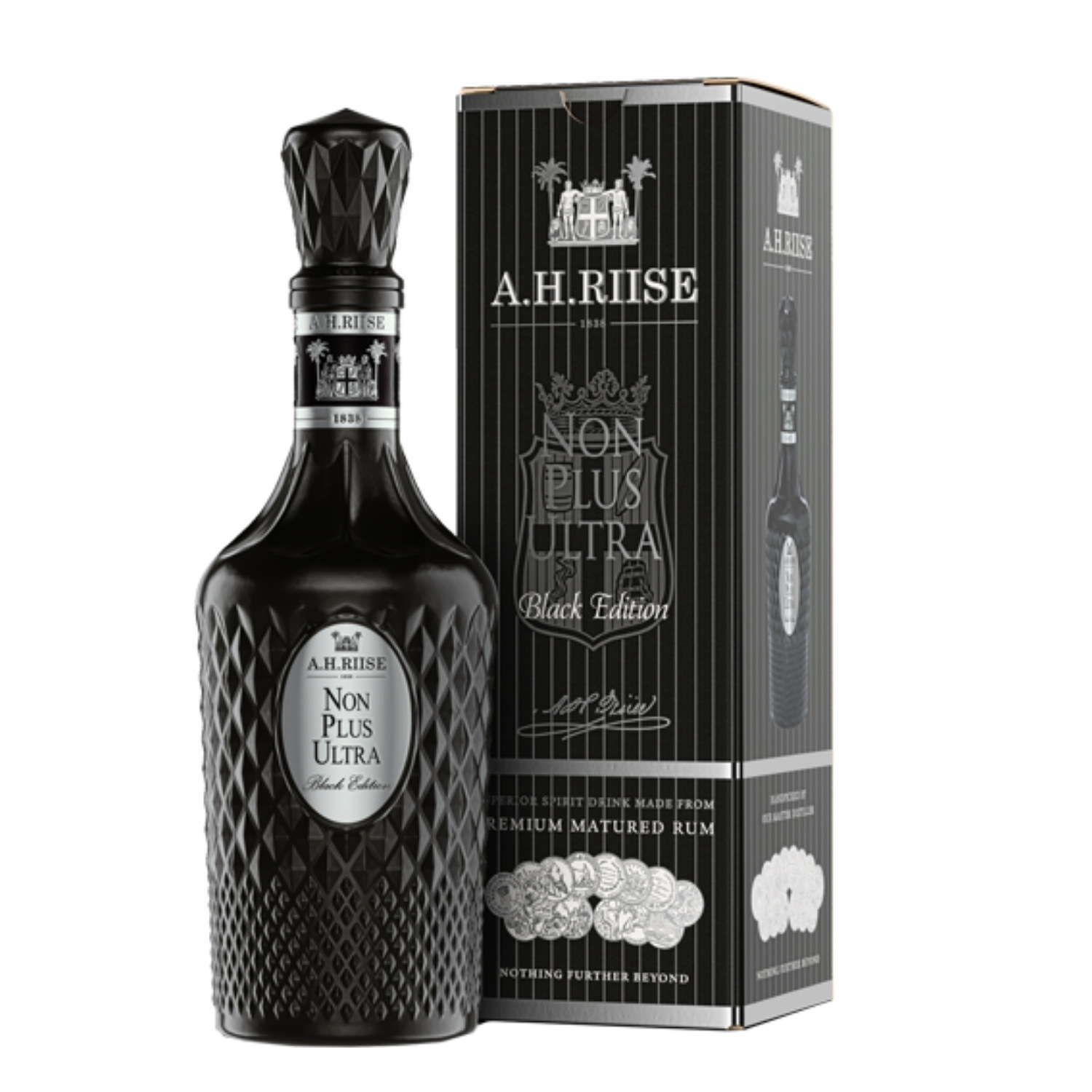 Rum A.H. Riise Non Plus Ultra Black Edition
€120.00