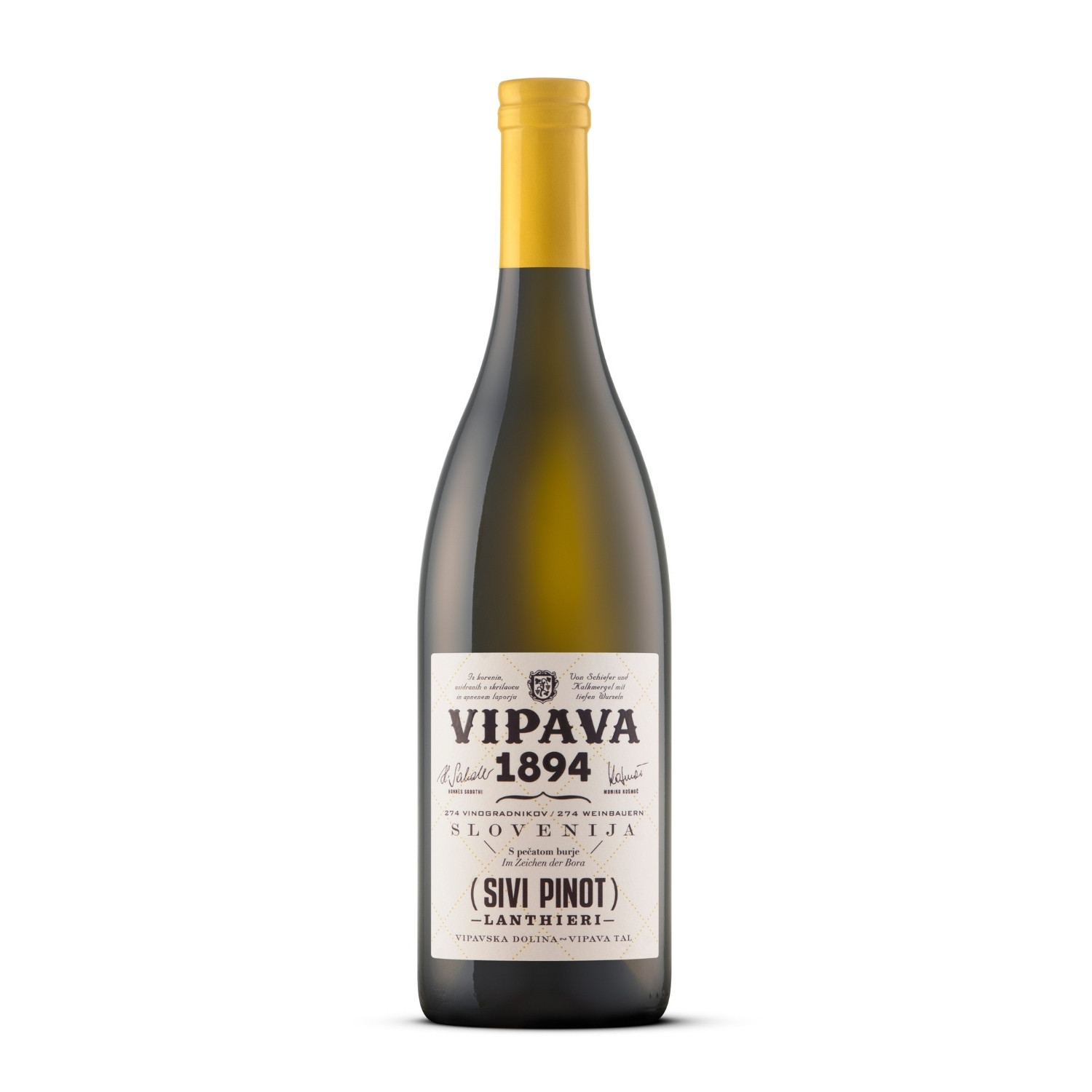 Rich and mouthful. Matured wine of distinctive varietal character.
Delivery time: 2-4 working days
group.translated.nameLine
Dolg opis
In wine region of 'Vipavska dolina', harvest starts with Pinot Gris variety. Dry and warm August makes good conditions to reach full maturity and high sugar content.

In order to maintain aromatic potential and fruit character of future wine, our viticulturists
plant their vines of Pinot Gris to lower layers of the valley, where temperatures are colder during the night and water reserve is higher. Grape was manually harvested; stems separation was followed and a short skin contact. After gentle pressing, fermentation
spontaneously occurred, partially in wooden barrels and partially in stainless steel vessels. Wine was maturating on authentic yeast composite for a year.
Serving temperature
11-13 °C
Color
Golden yellow with copper tints.
Nose
Rich and complex. Reminding on citruses, ripen white fruits. Clear notes of red orange, nectarine, almond blossoms.
Taste
Medium bodied, full on mid-palate. With rich sensation and longlasting aroma. Well balanced.
Vinification
Manually picked grapes in the end og August. Berries being macerated for a short time, then pressed at low pressures. After sedimentation spontaneous fermentation at 18°C was following partially in stainless stell, partially in wooden barrels.
Food pairing
fish and sea fruits, creamy cheeses, roasted poultry, pastas
Ratings and comments
Rating: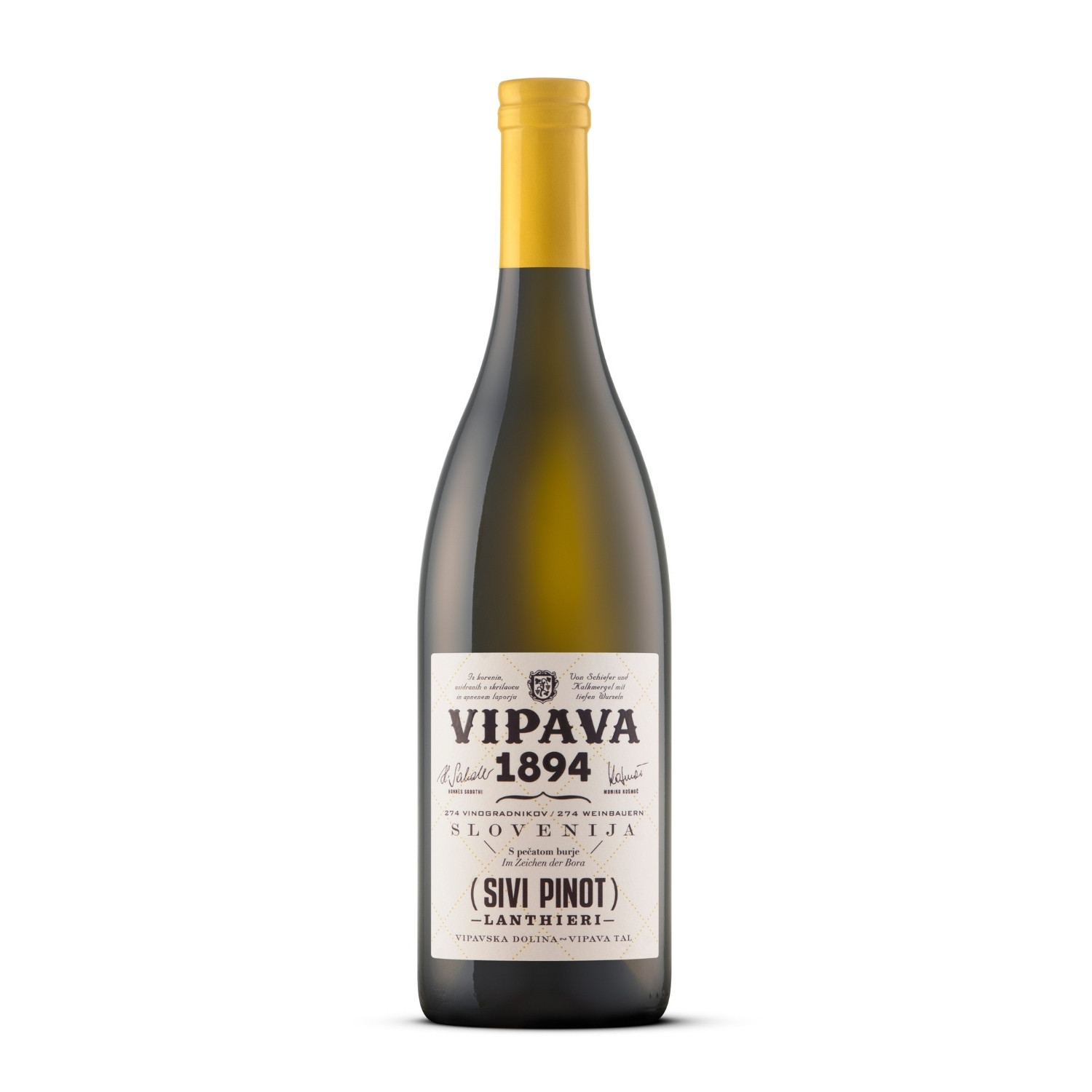 Sivi pinot Lanthieri
€10.90