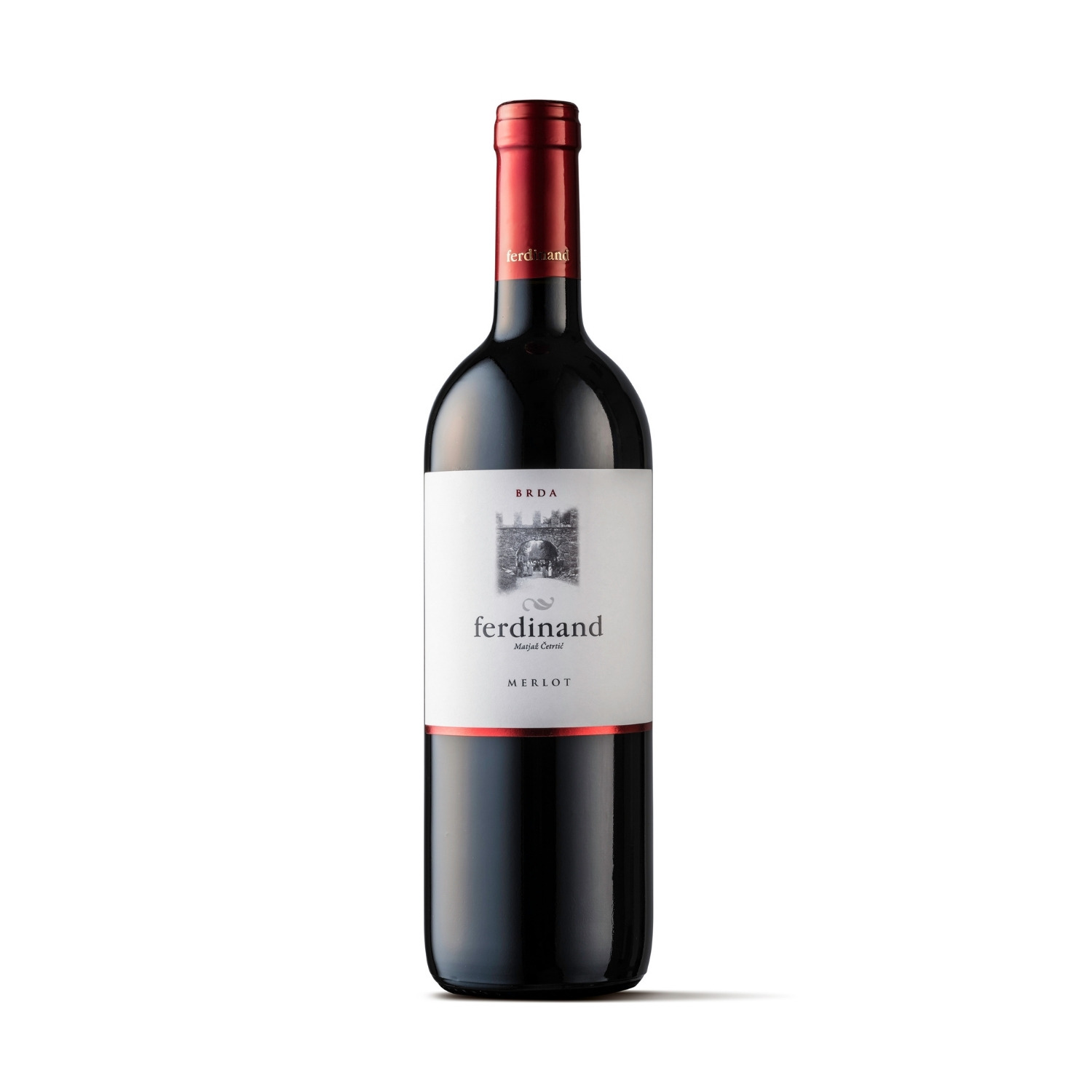 Intense ruby colour. Flavour is full, fruity with a soft tannin spine and acidity. Intense mix aromas of young spicy red fruits, cherries and black pepper. Very beautiful young merlot!
Delivery time: 2-4 working days
Dolg opis
A wine is intense ruby colour with purple hints. Dry in the mouth, with a moderate amount of acid, lower tannins that are nicely ripe. Very beautiful young merlot!

Merlot grapes are hand picked, de stemmed in the cellar and left to macerate for 8 days - first two days at 10°C to obtain or preserve maximum level of fruitiness that is typical for Merlot. The wine is pressed and racked into stainless steel tanks for the final stage of fermentation, followed by biological deacidification that gives the wine softness and elegance. Wine is bottled in the summer of the year after harvest.
Serving temperature
16-18 °C
Nose
intense mix aromas of young spicy red fruits, cherries, black pepper
Taste
full, fruity with a soft medium tannin spine and acidity
Food pairing
grilled meat, game, cheese, pasta
Ratings and comments
Rating: