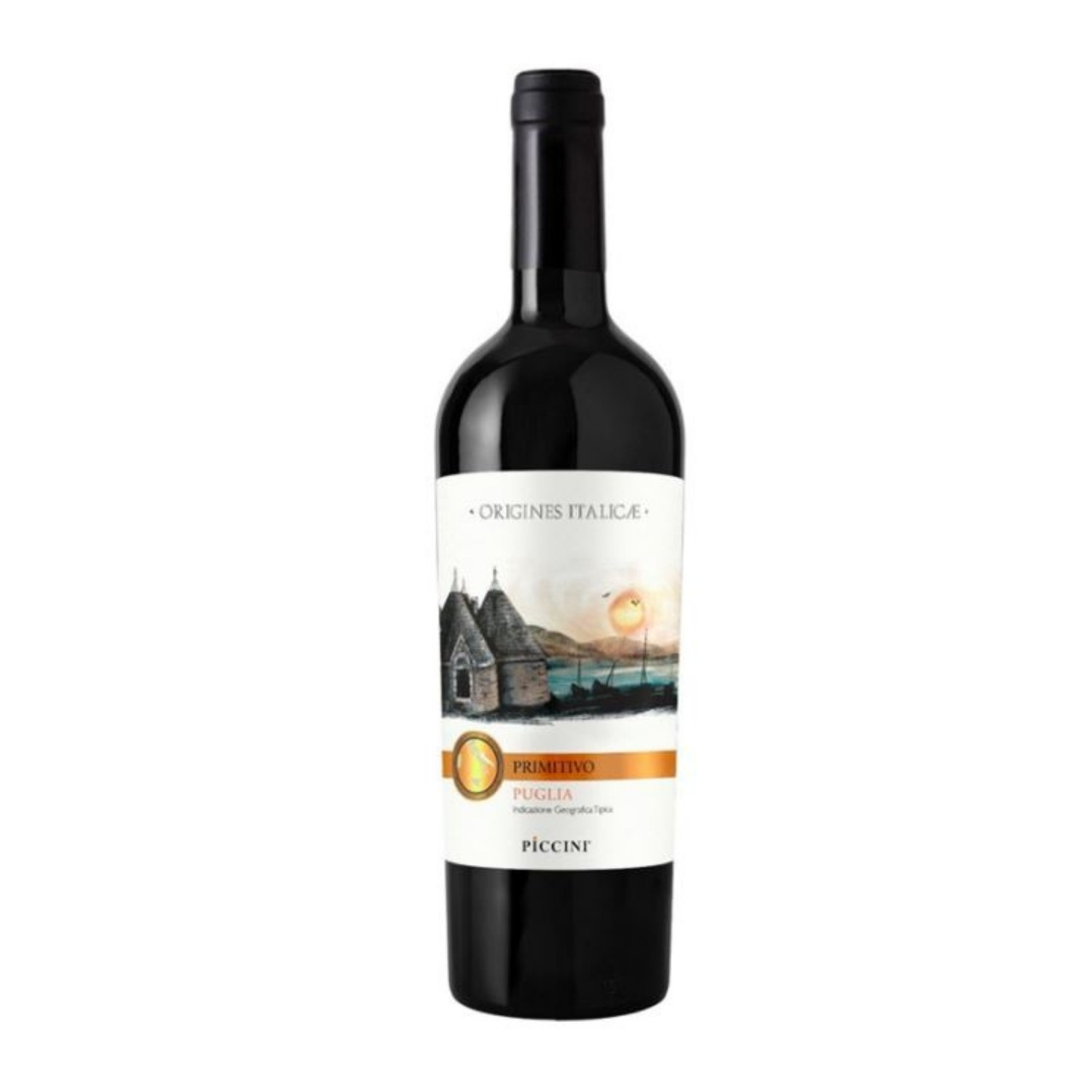 ORIGINES ITALICAE Primitivo Puglia
Primitivo is a variety of red grape grown across Puglia, which has found its ideal habitat in this beautiful southern Italian region.
Obvesti me, ko bo izdelek na zalogi:
Dolg opis
Primitivo is a dark-skinned grape known for producing inky, tannic wines, particularly Primitivo di Manduria and its naturally sweet Dolce Naturale variant. Although there have been contentious and long-running debates about the variety's geographical origins, there is little question that Primitivo's modern-day home is in southern Italy, particularly Puglia. A classic Primitivo wine is high in both alcohol and tannins, intensely flavored and deeply colored.

This variety owes its name to its early ripening; Primitivo comes from the Latin "primativus" and Old Italian "primaticcio" (both meaning "first to ripen" or "early ripening").
Serving temperature
18-20°C
Nose
chocolate, clove, vanilla and cacao notes
Food pairing
venison, roast red meat
Ratings and comments
Rating: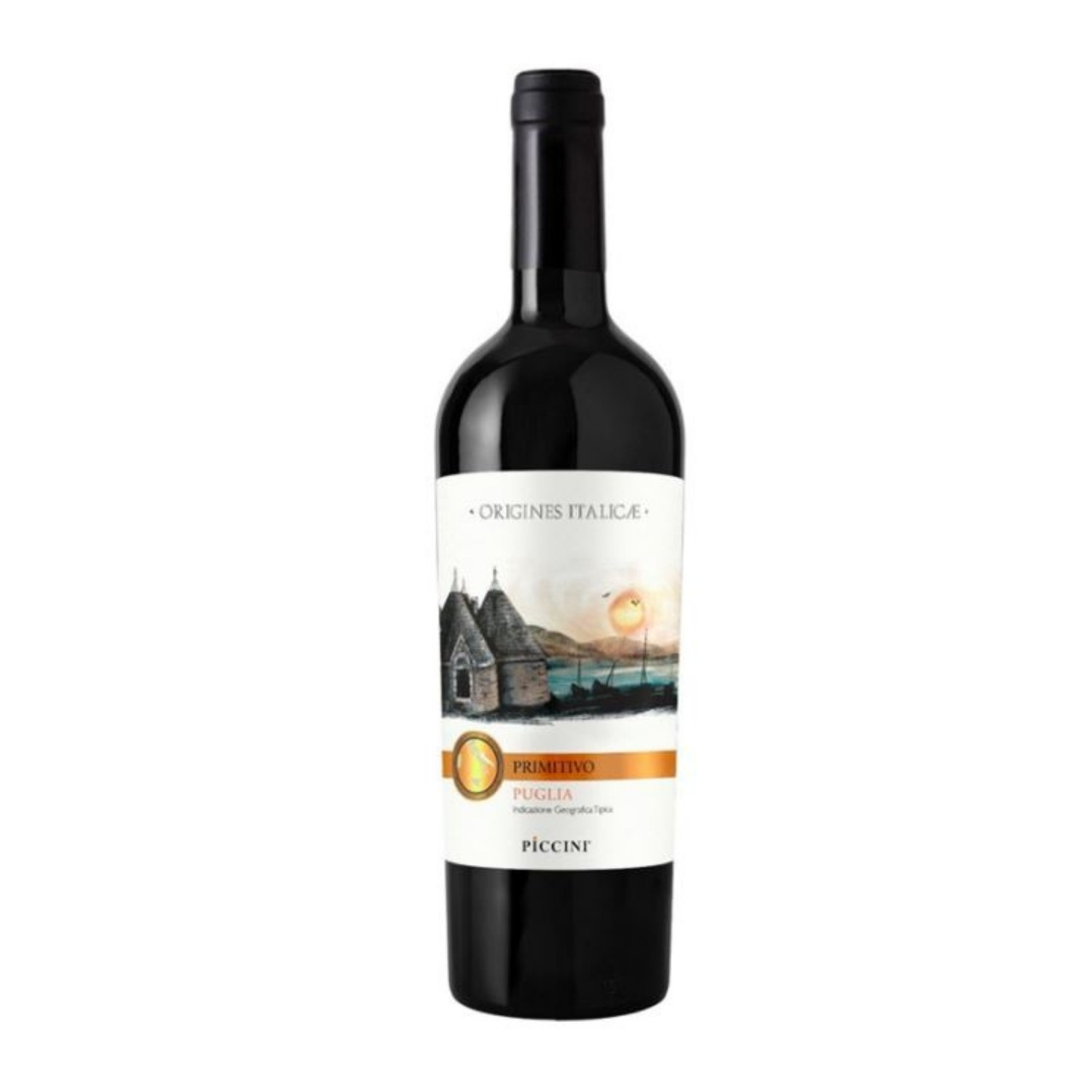 ORIGINES ITALICAE Primitivo Puglia
€5.90