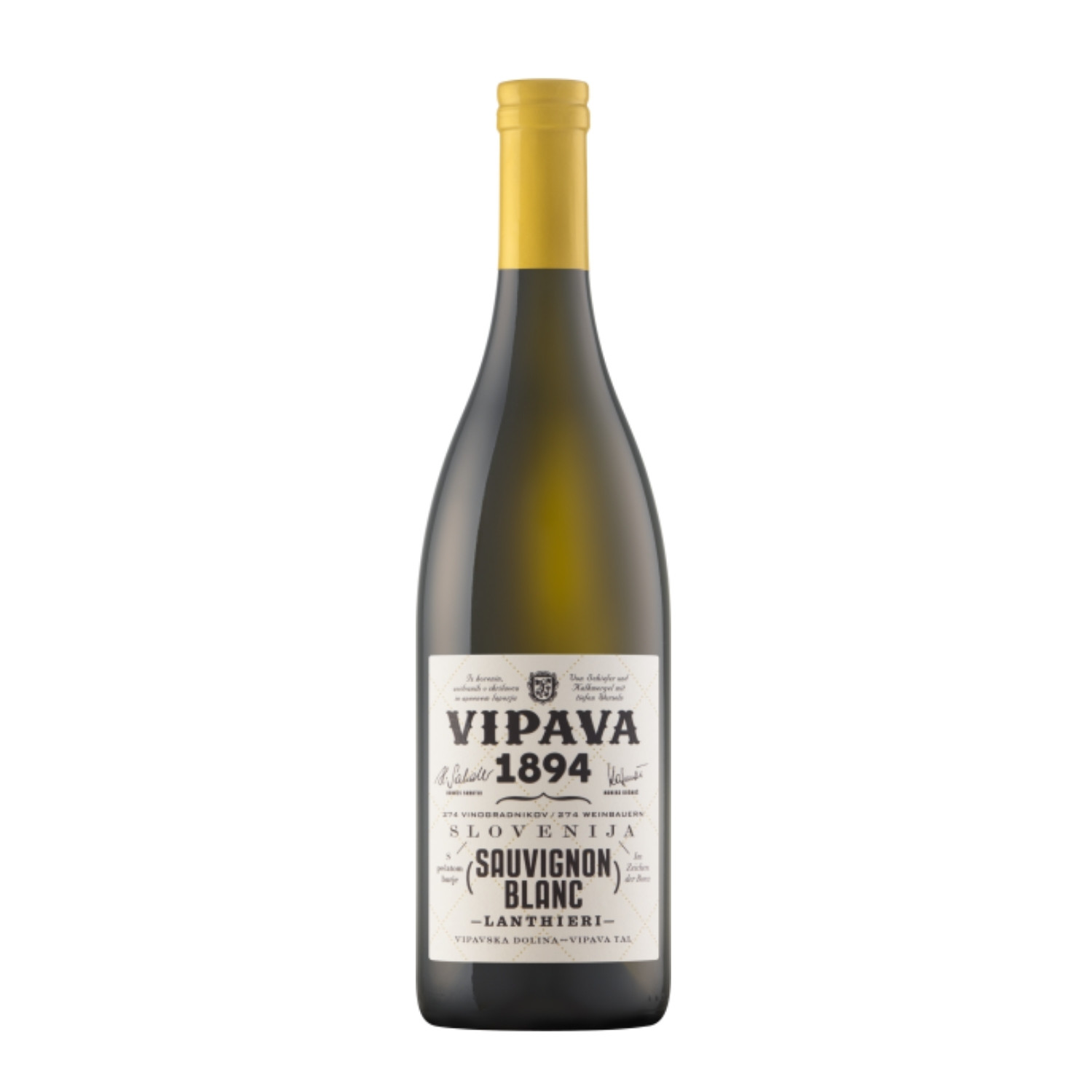 Calm, with distinctive citrus and tropical notes. Fresh and juicy.
Delivery time: 2-4 working days
group.translated.nameLine
Dolg opis
Sauvignon Blanc is an aromatic white variety, in Vipavska dolina most represented. According to the site and vineyard properties,
it enables winemaker to produce fresh and fruit forward or even more complex and mature white wine style. Vineyards, used to produce a Lanthieri Sauvignon blanc are cultivated on the northern sites and lower slopes of the valley, where grape remains its
aromatic characteristics and revealing medium sugar content.

Manually picked grape was collected in wine cellar and its stems were removed. 10 hours of cold maceration in inert atmosphere was allowed, following by gentle pressing and cold sedimentation. Fermentation accrued spontaneously, and took two months to
ferment it to dry. Then racking and 6 months of maturation in stainless steel vats on authentic yeast composite. We created an aromatic and typical Sauvignon Blanc, with a rich and improved mouthfeel.

The wine is a gentle golden yellow color. The bouquet is quite pronounced, it smells of gooseberries, limes, elderflowers, hay and dried herbs. In the mouth, the wine is dry, moderately acidic, medium-bodied, with some texture, which is rarer in fresh sauvignons, but it suits it well. Good, more intense taste, with nice concentration. Slightly warmer style of sauvignon, but beautifully crafted, with plenty of flavor. Because it is not very intense and very herbal, it goes much better with food and generally has a drinkable effect.
Serving temperature
11–13 °C
Color
Golden yellow with green hues.
Nose
Lime and passion fruit. Some hay and mown grass notes.
Taste
Aromatic on a first palate, juicy driven on the middle, with a medium body and distinctive minerality. Typical Sauvignon's aroma lasts long and lingers.
Vinification
Grape was manually harvested in the beginning of September. Destemmed and cold macerated in inert atmosphere for 10 hours. After cold sedimentation, spontaneous fermentation occurred and took 2 months to ferment it dry.
Food pairing
creamy, sour or goat cheese, poultry, red fishes, crabs
Ratings and comments
Rating: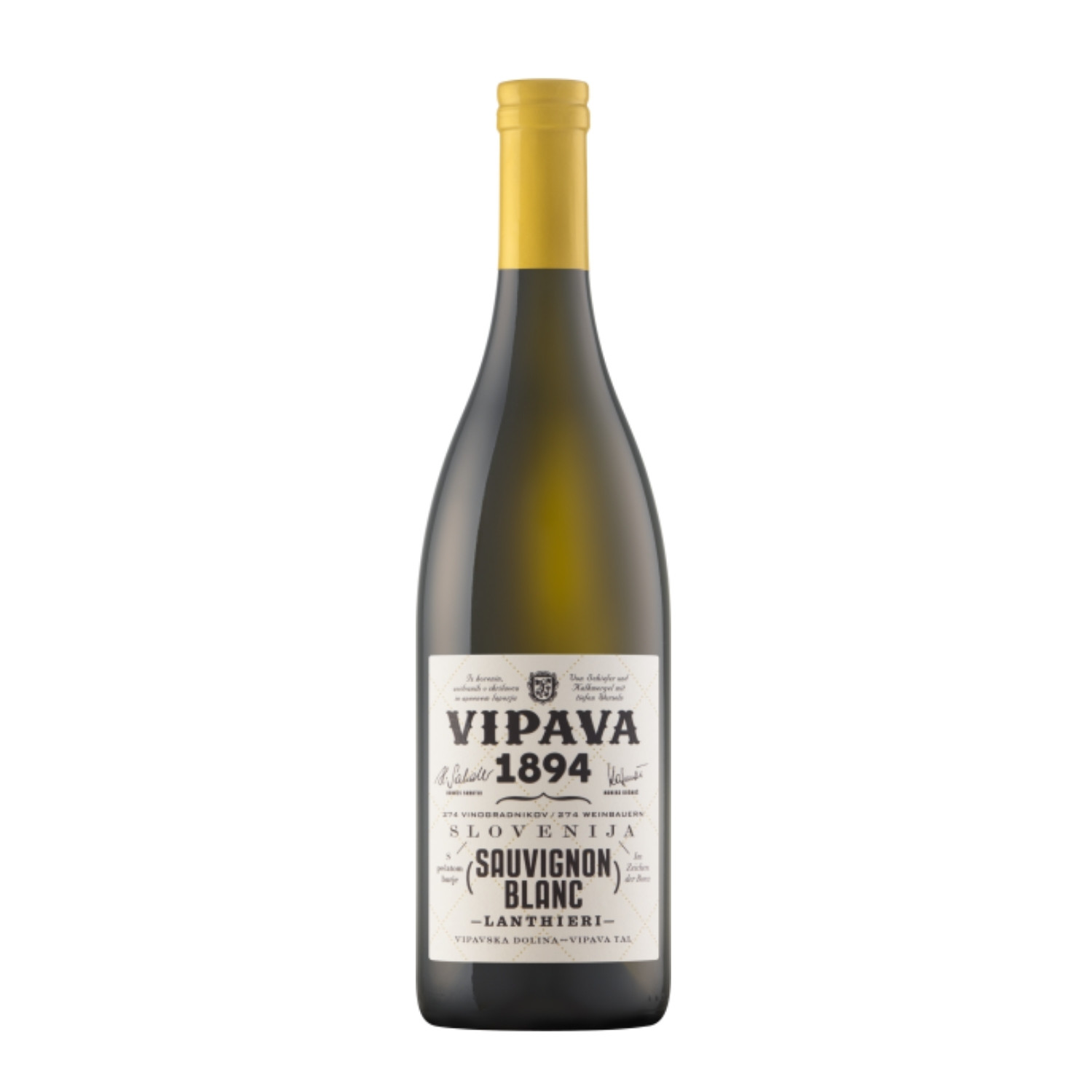 Sauvignon Lanthieri
€10.90