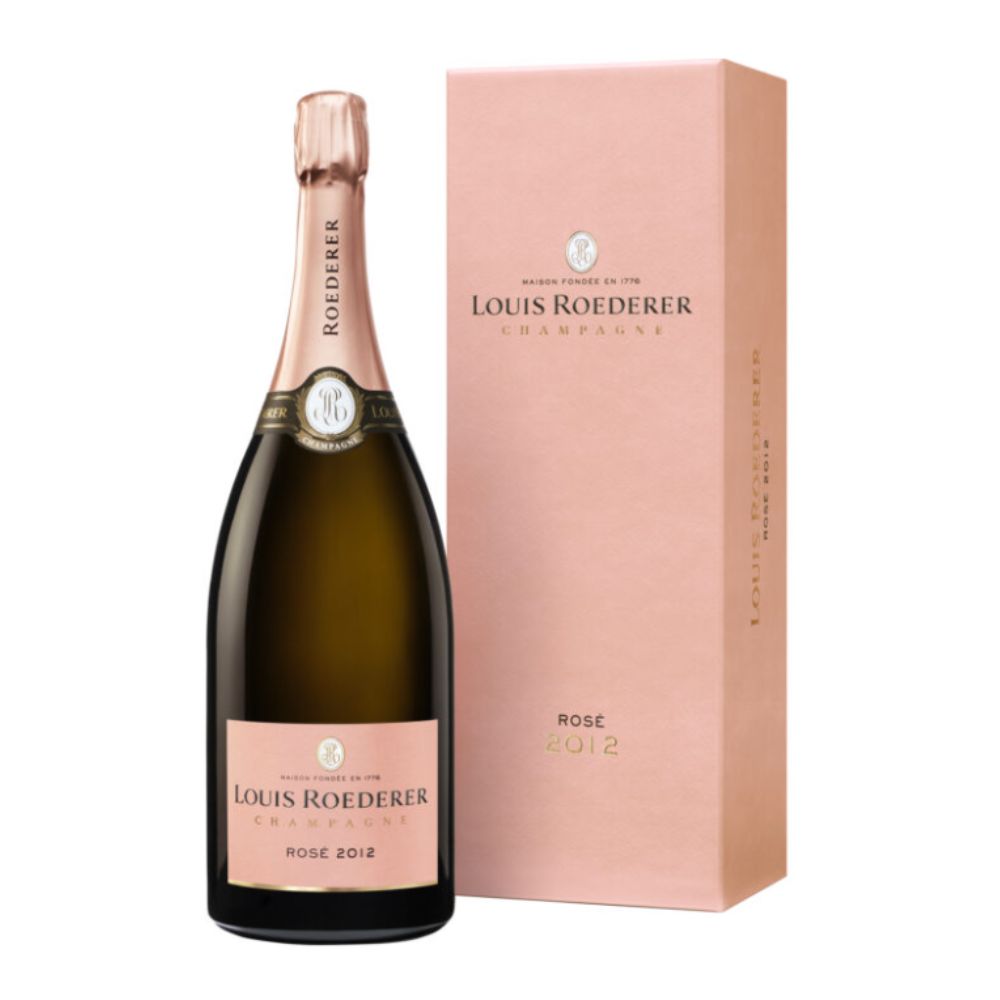 Champagne Brut Rose Magnum 2013 Vintage Deluxe Gift Box
The exceptional maturity of the 2012 vintage is evident in the wine's rich fruit and a rounded character.
Delivery time: 2-4 working days
Dolg opis
2013 was one of the most challenging and complicated years ever experienced in Champagne. Yet difficult conditions often lead to great things…

The low yields, due to the vagaries of the weather, combined with continental conditions towards the end of the season, gave unusual levels of maturity, resulting in rich, full-bodied and structured wines worthy of the greatest vintages in Champagne.

Over the years Louis Roederer has developed a unique technique for the production of its rosé champagnes. This process, referred to by Roederer as the 'infusion' technique, which allows to bring out the juicy, ripe character of the Pinot noirs whilst preserving their exceptional freshness. A small amount of Chardonnay juice is added to the Pinot noir maceration which then ferment together and integrate harmoniously.
Serving temperature
6-8 °C
Color
Golden pink hue with bright red tint
Nose
Intense bouquet of ripe fruit (blackcurrant) and candied orange, accompanied by subtle notes of orange blossom and Madagascar vanilla
Taste
Full-bodied, warm palate is lengthened by a fesh, chalky finish
Sortni sestav
63% pinot noir, 37% chardonnay
Food pairing
fish, shellfish, mild and soft cheese
Ratings and comments
Rating: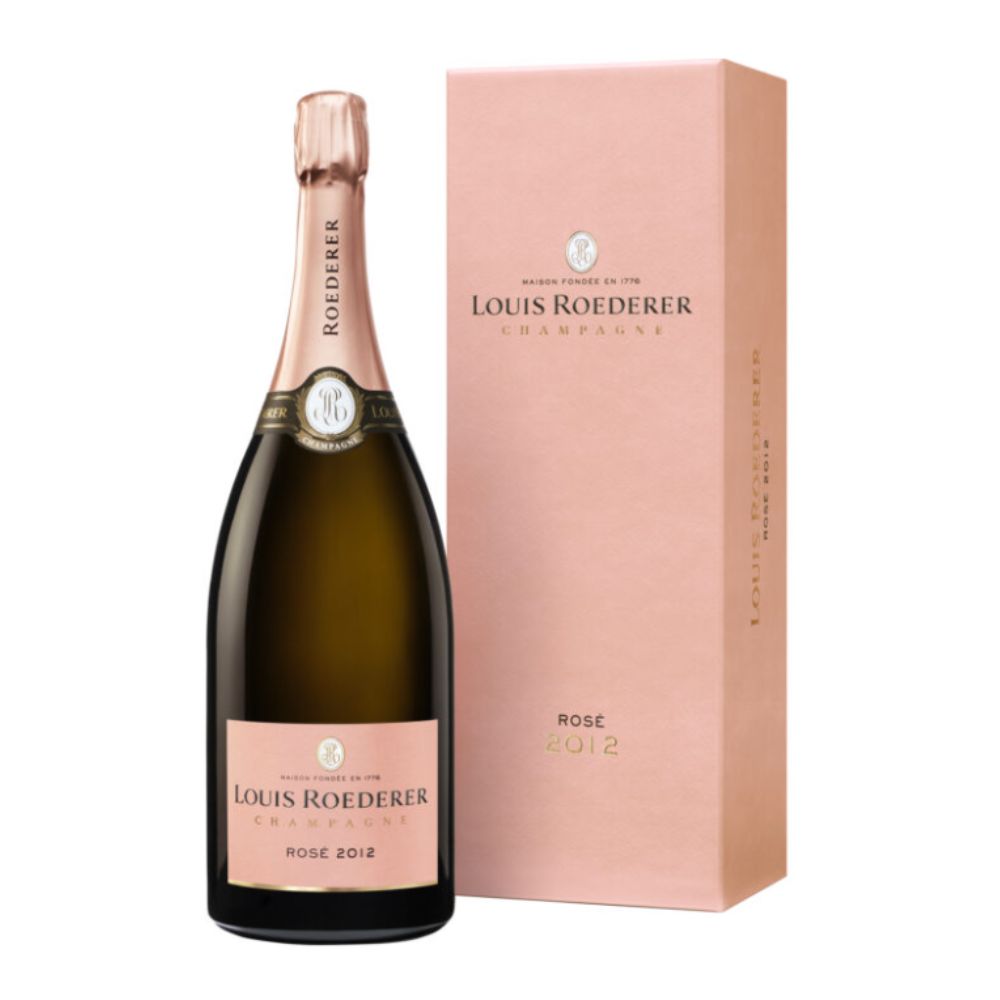 Champagne Brut Rose Magnum 2013 Vintage Deluxe Gift Box
€195.60