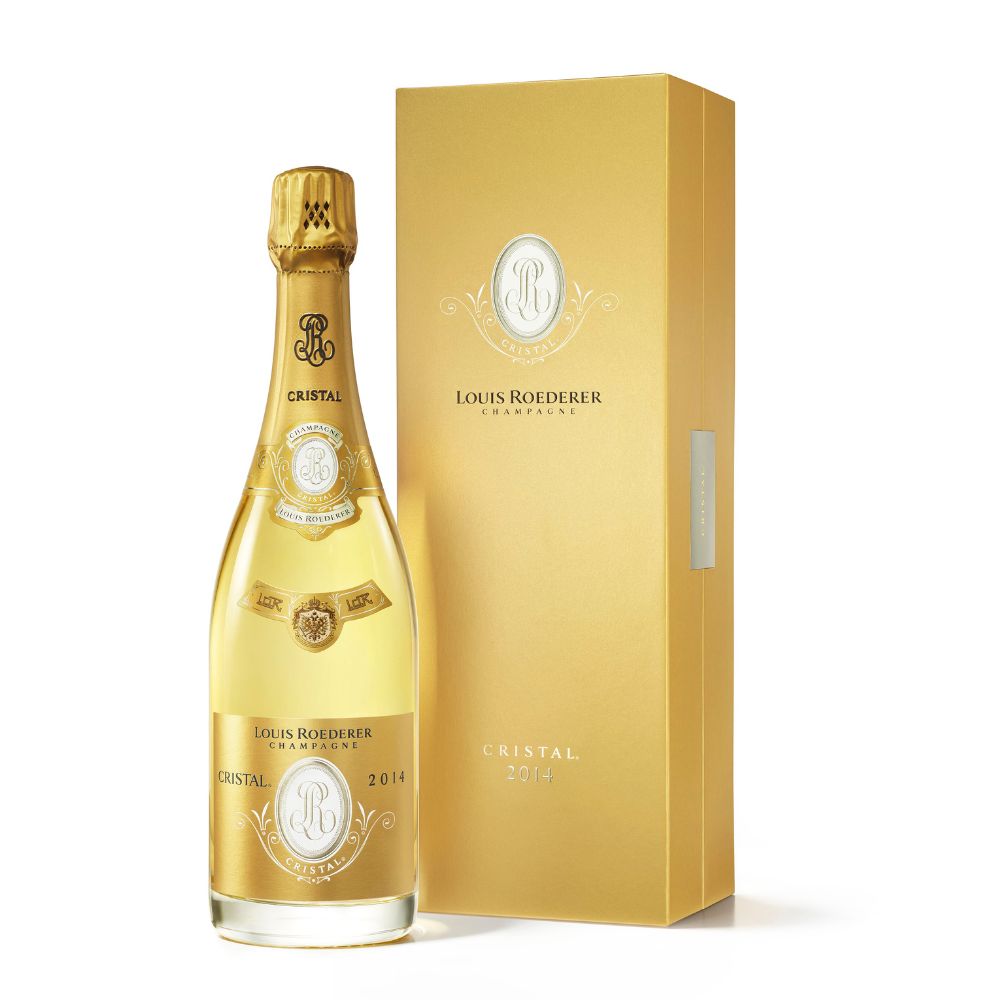 Champagne Cristal Brut 2014 Gift Box
Time has worked its magic and Cristal 2014 has emerged triumphant. It is ready to be enjoyed in its youth but can also be further cellar aged to allow it to attain the complexity of a magnificent maturity.
Delivery time: 2-4 working days
Dolg opis
Every new vintage reveals the unmistakable Cristal character although through a very different prism each time, a kaleidoscope of flavours and textures, a palette of nuances.

With its rich, fleshy character and exceptional maturity, the Cristal 2014 discloses the inherent purity of its aromas with disconcerting ease. The wine's powerful fruitiness melts into an intense, powdery and saline chalkiness before giving way to a graceful finish.
Cristal 2014 now offers itself to us for drinking yet still has great potential for evolution and a long future ahead of it.

The 2014 is a loyal expression of the vintage and a more accurate reflection of the Cristal style than ever. It delights us effortlessly and unapologetically. It is a great Champagne wine with both allure and charm. A perfect Cristal and intensely of the 2014 vintage.
Serving temperature
6-8 °C
Sortni sestav
60% Pinot noir, 40% Chardonnay
Color
intense, bright and luminous golden hue
Nose
candied citrus fruit mingle delicately with notes of grain and lightly roasted almonds
Taste
fruity palate with a silky texture, complemented by soft bubbles that are perfectly integrated and deliciously
Food pairing
veal, white meat, poultry, fresh or ripe cheese, aperitif
Ratings and comments
Rating: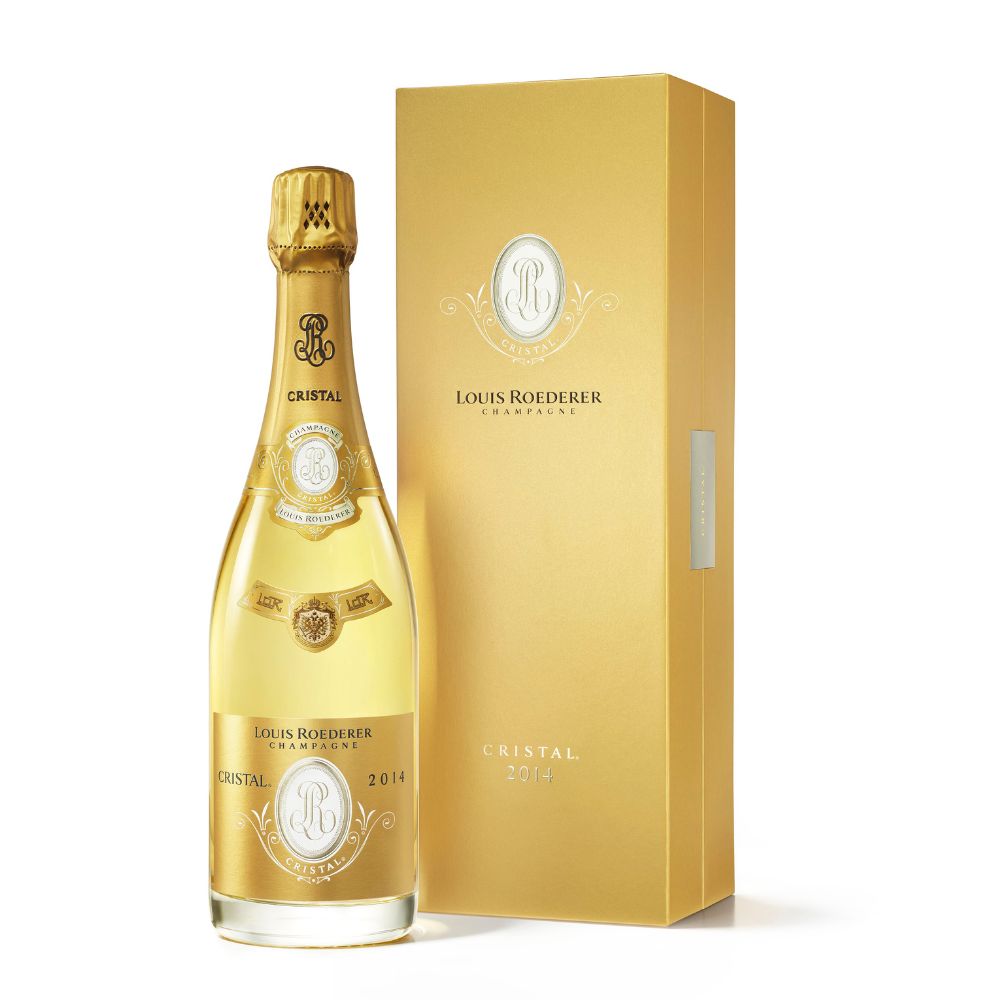 Champagne Cristal Brut 2014 Gift Box
€340.00