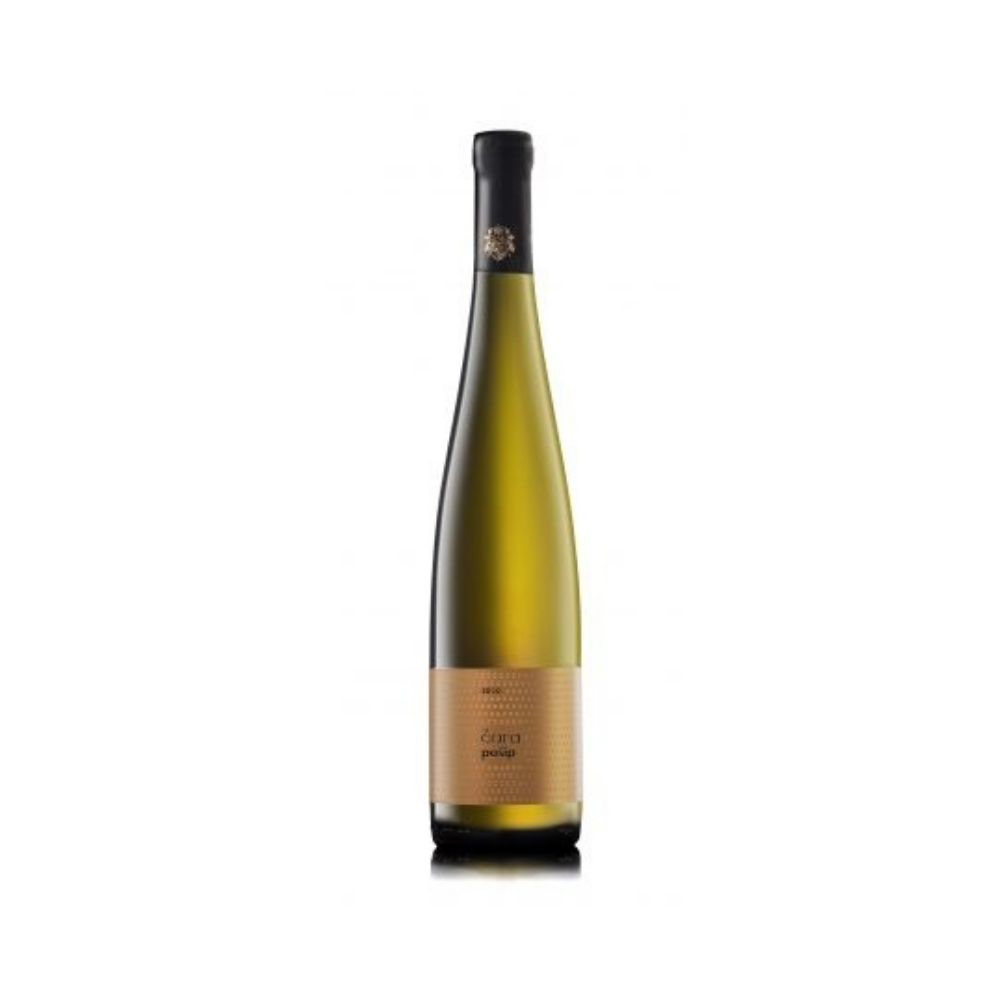 Pošip wine is a crisp, clean wine with delicious flavours and a long aftertaste.
Delivery time: 2-4 working days
Dolg opis
Pošip , Pošip bijeli, Pošipak and Pošipica are all local names for this indigenous white grape variety from the island of Korčula. It can also be found on the islands of Lastovo and Mljet, but can be grown all over Dalmatia. Pošip thrives on sandy soils, protected from wind, and gives large clusters that produce a high-quality, delicious wine. The golden yellow wine is dry, offering a strong aroma of dried apricots and figs. Pošip wines have a distinct fragrance and high acidity levels, and they make great wines for storing and ageing.
Serving temperature
10-12 °C
Color
Golden yellow color
Nose
flowering almonds, a lovely bouquet of candied orange peel
Taste
perfectly balanced acids, mature and strong
Food pairing
sea food, aged cheeses
Ratings and comments
Rating: